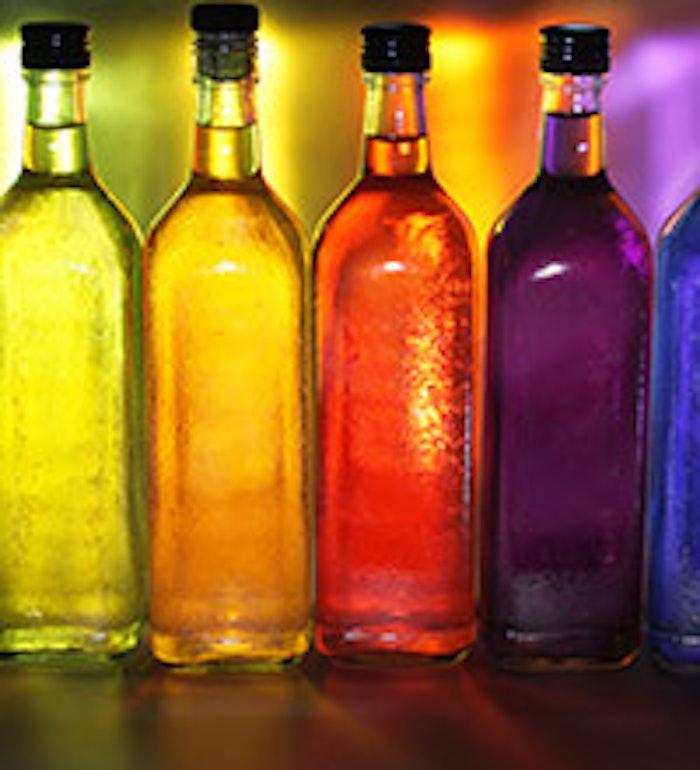 A variety of techniques, materials and manufacturing methods can help beauty products be more green. But if the packaging doesn't perform like it's supposed to, the product itself will likely end up as waste.
Brands need to consider the eco-friendly claims their consumers find important (recyclability? eco-friendly components? something else?) before deciding how to make their packaging more green.
Green packaging is part of a green brand story, but it needs to fit in in an authentic way. Work with suppliers to develop a solution that fits your brand's packaging needs.
Packaging today is as much about image and the experience as it is about the product itself. "Because the packaging is an extension of every company's brand, it has to also reflect the company's philosophy and market position," says Shivie Dhillon, president, Bottle Coatings Inc. By presenting your product in a sleek, cutting-edge and environmentally friendly package, you are saying that your company is trendy, innovative and responsible.
The trouble is that consumers often view beauty products as premium—or even luxury—products. They also are influenced by the weight and "feel" of the pack, and prestige products, in particular, rely on the perception of exclusivity and prestige for sales. These products can often experience an eco disconnect with consumers as brand owners do not want to associate their high-end goods with recycled materials. As a result, care must be taken when such materials are used so consumers do not perceive changes as a reduction in product quality and their experience remains up to their expectations.
Striking a Balance
Packaging plays an important role in protecting the economic, environmental, and social value of the products it contains. Many suppliers use techniques such as lightweighting (making the lightest container possible while still meeting the product performance requirements) as part of the traditional three Rs—reduce, reuse, recycle—to reduce the carbon footprint for existing product collections. While lightweighting is a good practice, sustainable packaging cannot be discussed without considering the products it contains. A problem arises when ambitious goals lead to the unintended consequence of product damage or loss.
"If the product doesn't get delivered in the form that the consumer expects or doesn't provide the value that the consumer demands to receive, all the discussion about natural packaging goes out the window," says Bob Lilienfeld, editor of The Use Less Stuff Report. He contends the first role of packaging is to protect the product and only then a discussion can be started about how to do so in the most efficient way possible. "The real value is getting the consumer what they paid for," he explains.
For reference, about 90% of the environmental impact of a product and its package is related to product manufacture and distribution, and only 10% is related to package production and material use, according to Lilienfeld. A well-designed package, first, maintains the product in its original condition, ready to be used as intended by the producer and expected by the consumer. The best way to create a more sustainable package—one that delivers maximum value with minimum negative environmental, economic and social impact—is to look at the big picture. When it comes to the development of more sustainable packaging, AMERIPEN (The American Institute for Packaging and the Environment), an advocacy organization for environmental packaging issues, recommends a holistic, system-wide approach that moves the discussion in a new direction: optimization. Not only does optimization of the package and process provide the greatest results but it does so in the shortest period of time, according to AMERIPEN, so cost optimization projects often also reduce cost in materials. The package's ability to preserve, protect and educate (via labeling) can help reduce costs and waste associated with product breakage, contamination, spoilage and misuse.
Striking a balance for an "optimal" package allows priority focus on environmental performance without sacrificing quality or attractive packaging. An optimal package makes its way from concept to consumer in an environmentally responsible and efficient manner.
To enhance sustainability, an optimal package maximizes both the effectiveness needed to ensure products are transported, displayed, purchased, stored and used as intended and the economic and environmental efficiency with which these functions occur.
For instance, Fusion Packaging developed the Axis LTE and Couture LTE jars using 50% less material, making them a greener option without compromising the luxurious aesthetic. "These jars still have the prestigious double-walled feature but in a more eco-friendly package, which is something we've seen grow in popularity," explains Jessica Cahalen, Fusion Packaging's director of marketing. "We are very focused on keeping our products luxe while still finding ways to reduce the amount of materials."
Fusion also developed its Scene foundation package to provide an alternative for traditional glass or non-transparent plastic. Coming up with a way to combine the polypropylene and PCTG in an airtight, leak-proof bottle was definitely a unique challenge, but the end result is a bottle unobstructed by varying shade ranges and that allows the consumer to see the true formula color inside. "We used the best qualities of each of the resins to create a truly innovative package that suits both our brand clients and the end consumers," says Cahalen.
The challenge with beauty packaging, in particular, is that the action to recycle lies with the end consumer. "Our role is to provide packaging options so that brands have a choice when it comes to packaging," adds Cahalen. And when a company starts to build green initiatives into its brand story, there are both tangible and intangible benefits. "Even the smallest changes a brand makes to be more environmentally conscious can generate a halo effect," notes Dan Dominski, Fusion's vice president of engineering and product development.
Sometimes, it's simply about making judicious choices. For example, wet wipes are traditionally offered in both rigid containers and soft packs. The latter requires 70–80% less material than the rigid plastic packages. Diamond Wipes International recommends customers to choose the soft packs. "This not only reduces the material consumption impact but also reduces the overall weight of the products, which contribute to more efficient transport of goods," explains Moto Okawa, marketing manager for Diamond Wipes. The company also is actively seeking materials for soft packs that are durable enough to protect and maintain the integrity of products inside while being fully and easily recyclable or made entirely from renewable sources.
Commitment to the Consumer
"The cosmetic industry is in the perception business. The environmental industry is in the reality business," says Lilienfeld. "It's perception versus reality." Understanding how a commitment to sustainability can be communicated as part of the overall quality commitment is key.
The beauty market is one of the leading categories making green claims on products. Beauty products are intimate, causing consumers to have a heightened sensitivity and awareness of what is going to be safe for their use—but consumers also expect results. However, most claims are based on a single attribute, usually raw material sourcing or the lack of animal testing. Non-profit environmental standard development and certification organization Green Seal developed specific standards for the personal care industry with rigorous criteria that comprehensively address the lifecycle impact of a product—from manufacturing through packaging disposal. Called the GS-50 standard, it provides a tool for companies to improve the sustainability of their products and to earn certification—and a way for consumers to assess products' safety profile, the environmental impact and the performance they can expect from the product.
Green Seal's mission as a nonprofit is to increase sustainability in products and services. "We write the standards, but if the market doesn't pick them up because it can't make a decent product by following them, companies won't get their products certified and we won't have achieved our mission," says Linda Chipperfield, Green Seal's vice president of marketing and communications. Thus, Green Seal has spent a lot of time researching the impact of packaging and the ripple effect once it's exposed in order to develop the GS-50 standard. It also conducts audits to provide independent confirmation that criteria are being met.
This is all for a very specific reason: consumer confidence. "If consumers do not have certainty that the product that they are buying is indeed going to enhance not only protection of the environment but the health and safety of themselves and their family, they are not going to buy it," says Chipperfield.
Path to Success
Any brand that aspires to be a good steward to the earth should take improving the sustainability of their packaging seriously. "Having a beautiful package that not only drives a consumer's purchase decision but supports better management of resources is a sexy proposition," Diamond Wipes' Okawa says. "Giving the consumer a sense of participation in a big picture cause is a good business."
Incorporating comprehensive sustainability measures allows brands to tell more complete stories and be more transparent about their practices. "This way the brand can foster more loyal consumers who can see that the brand's ethos align with their conscientious beliefs," Okawa explains.
"Companies are striving to be environmentally responsible and making efforts to minimize pollutants as much as possible," notes Dhillon. "The packaging area is somewhere that we can really put innovation to work to reduce the carbon footprint."
With consumers increasingly concern for both their own and the Earth's "wellness," brands that can honestly make the claim that they care about people's health and the environment can differentiate their product on the shelf. Bottle Coatings Inc., has a "clean, green" technique for glass bottles that contain UV sensitive contents. The patent-pending powder coating method is difficult to do on glass but is virtually pollution-free, with close to 100% efficiency of particle transfer. The processes also minimize waste, and allow for easy, safe disposal.
"While consumers can drive these trends, the brands are ultimately the ones who must embrace them and accommodate the demand for greener packages," says Fusion's Cahalen. "Brands have to make green part of their philosophy and value proposition."
Arbonne has long had a brand story based on botanical ingredients, and Fusion recently worked with the brand to repackage its RE9 collection as the company made a big shift to producing more eco-friendly packages to align its brand story. "We were challenged with coming up with a package that fit that objective without compromising style," explains Cahalen. In this case, Fusion used its airless Tru collection for a more sustainable solution that met the need. "Airless packaging is able to dispense almost all of the product in a package for a carbon-friendly option," explains Fusion's Dominski. "When you think about the energy that goes into the making of the formula, the amount of product that is lost in traditional packages or tubes has a great effect on the environment."
Reciprocating Relationships
From small to big changes, the beauty market has a chance to lead the way. For example, lip balm brand Eco Lips extended its line with a new packaging breakthrough for the lip balm category.
"We've spent the past 10 years perfecting our formulas and ingredients, so now it's time to focus on the packaging," says Steve Shriver, CEO of Eco Lips, who hopes the brand's new Eco Tube will be the beginning of a shift into sustainable packaging for the entire lip balm category. The biodegradable, compostable paper tube is a proprietary push-up tube comprising non-coating paper and non-toxic food-grade glue, manufactured exclusively for Eco Lips—and now the new package should help make an emotional connection with the brand's target market.
Because not only can brands lead the way for others in their category but outside the industry as well. "The beauty industry has long been innovators, charting new directions," said AMERIPEN's Chipperfield. "Continue to innovate—not only will it help your brand, but you will have the opportunity to enhance sustainability in packaging for other industries.
Sara Mason is a freelance writer based in the Chicagoland area. She was previously managing editor of GCI magazine.