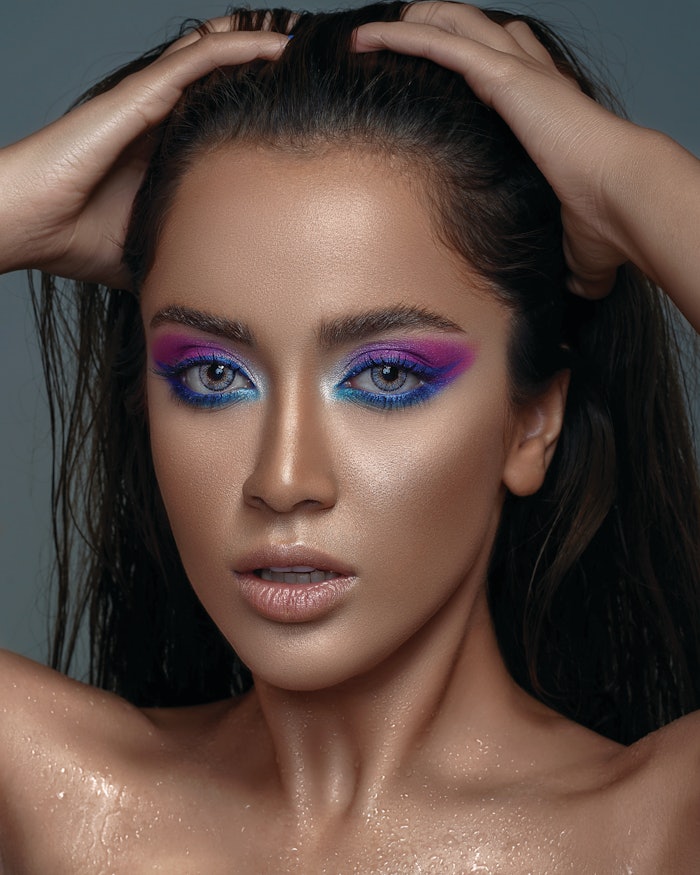 Global Cosmetic Industry recently spoke with industry insiders to highlight innovations in the color cosmetics packaging space as consumers look for accessible, convenient and multi-use beauty products.
Beauty Palettes
Vonda Simon, co-founder and CEO of Seacliff Beauty, says, "We recently launched two palettes with Lunar Beauty, founded by Makeup Artist and Influencer Manny Mua. The 6-well Moon Prism Blush palette and 18-well Nude Prism Eyeshadow palette were developed through our turnkey service. These paper palettes are sustainably sourced and decorated in colorful artwork with metallic foil and 3D effects."
Jaelynn Burkamper, creative and innovation manager, Roberts Beauty, says, "The Eco Vanity Palette is a sustainable, hinge-less compact that can be molded in up to 100% Oceanworks recycled ocean plastic reducing the amount of waste in the ecosystem. This mono-material package boasts a hinge-less design for easy recyclability. The lid easily slides open and snaps back into place to keep the palette closed and secure. While in use, rest the keepsake mirror cover in the compact's base—creating the perfect vanity effect. Finish off this eco-friendly package with a Roberts Beauty Clean Standard and cruelty-free formula."
Glass Bottles & Jars
Maurizio Ficcadenti, global R&D manager at Baralan, says, "Baralan's Penelope Series is a line of uniquely-shaped glass bottles, which are ideal for makeup and skin care products. A brand new design for Baralan, the Penelope Series is characterized by its mixed geometrical shape. The bottles feature a rounded body at the shoulders, which then smoothly transitions into a square base. This novel silhouette offers distinct elegance and modern aesthetic impact. Available in two sizes, the smaller of the two bottles in the series has a 10 ml filling/12 ml overflow capacity with a GPI 13 neck finish. The larger version has a 15 ml filling/17 ml overflow capacity with a GPI 15 neck finish. Both versions can be combined with a wide array of accessories and closures."
For the full article, check out Global Cosmetic Industry's October 2022 digital magazine.