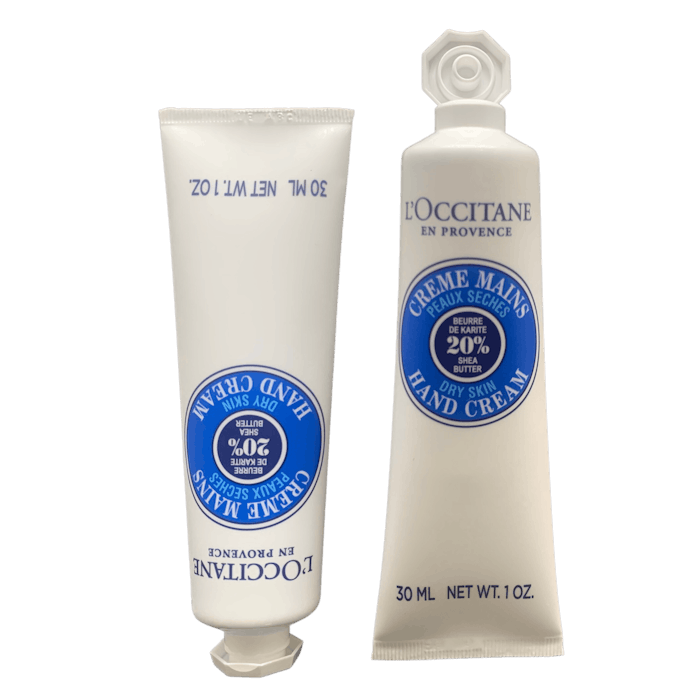 Albéa Tubes is helping L'Occitane transition from an aluminum barrier laminate (ABL) tube for its best-selling 30 ml hand cream collection to an all-plastic laminate Greenleaf tube integrating the OctoTop opening system.
The tube, featuring a multilayer sleeve in HDPE, is certified by the Association of Plastic Recyclers.
The transition reportedly enables recyclability of the packaging while reducing the overall number of materials from five to two, the overall components from three to two, and the weight of the tube by 23%, compared to the ABL version. 
The octagonal HDPE OctoTop two-in-one flip-top closure system removes the need for a peel seal and renders the entire tube recyclable in existing PE recycling streams in France, Europe and the United States, per the supplier.
The tubes are produced at Albéa's Argonne, France, manufacturing site. The transition will begin in January 2024 with the shea butter variant of the brand's range.
"In our CSR strategy, the reduction of the CO2 impact of our products is one of our main commitments, and we want to address it with innovations that make a real difference", said David Bayard, R&D packaging director at L'Occitane. "Weight reduction and recyclability were therefore at the heart of this project and led us to simplify the tube as much as possible without compromising on esthetics and functionality. On the contrary, the OctoTop improves the tube's functionality for our customers."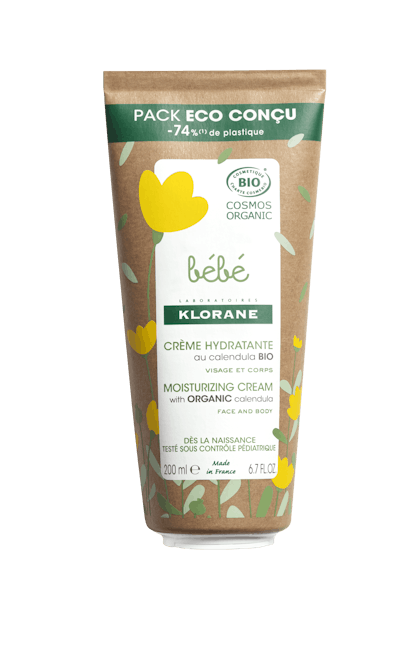 "L'Occitane did not hesitate to rethink and redesign its most iconic packaging to drive circularity forward, and we could not be prouder of this new milestone in our common journey," said Isabelle Sery, sales director at Albéa Tubes.
Albéa Tubes also helped Pierre Fabre Laboratories replace the packaging of Klorane's organic baby care Moisturising Cream with a biobased kraft paper tube that comprises at least 50% FSC-certified material.
The tube was paired with Albéa Tubes' EcoFusion Top, which reportedly supports a reduction in weight and cuts virgin plastic usage by 74%, versus the conventional version.
Given these updates, the packaging is now technically recyclable in the used beverage carton stream.
"This solution is a step forward in our commitment to lowering the carbon footprint of our products," said Frank Legendre, packaging, innovation and development director at Pierre Fabre. "It fully supports both our brand's philosophy and our CSR strategy to provide our clients with efficient and safe formula combined with eco-designed packaging".
"As a new milestone in our long-term partnership, we are proud to support the sustainability goals of Pierre Fabre with this minimum-impact packaging combing two of our latest innovations," said Aude Laclaire, CSR manager Albéa Tubes.