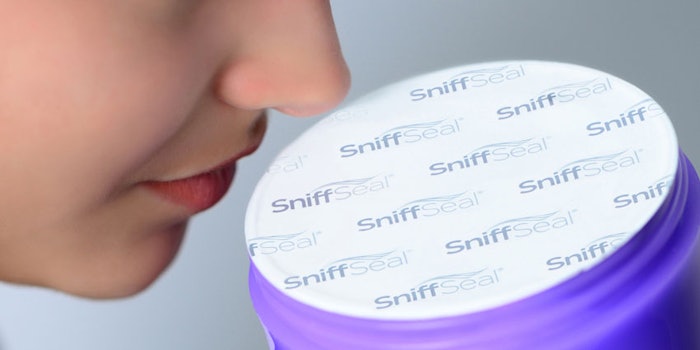 Global packaging company, Tekni-Plex, has been granted a patent for its Sniff Seal technology.
According to the company, the Sniff Seal technology is a liner that enables scent permeation through an induction seal closure liner without affecting the seal or compromising the contents. 
David Andrulonis, senior vice president and general manager, Tri-Seal, a Tekni-Plex business unit, said, "There are many instances where consumers want to know what a product actually smells like before putting it in the shopping cart. Unfortunately, there are times when consumers peel back seals or remove fitments to experience the scent before buying. When a package is returned to the shelf in a compromised condition, it is no longer sellable. As a result, the retail industry experiences a significant amount of loss annually ... An extensive range of products can benefit from this technology."