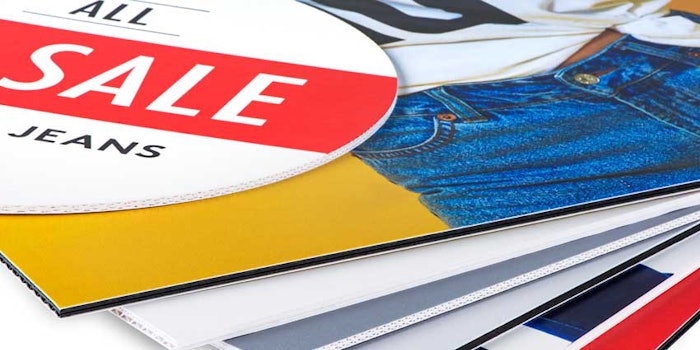 Neenah Packaging has launched its new decorative wall covering textures as well as new conVerd Tuxedo and Zebra Board. 
New Items Include...
Neenah conVerd Zebra Board, a black and white, crush-resistant, paper-based rigid board for indoor and short-term outdoor POP and signage applications. This conVerd Zebra Board design provides printability with nearly invisible black fluting.
Neenah conVerd Tuxedo Board, a conVerd Board is a fully recyclable alternative for structural signage. The new Tuxedo Board combines a bright white, printable surface with a high-end aesthetic appeal.
Nenah conVerd Custom, available in an outside lining or inside fluting in any color.
DigiScape II, Sand Pebble finish,  a 17pt material that is laminated to a non-woven PET back for murals, wall decor, paste applications, window displays and POPs. The Sand Pebble finish provides visual interest to display graphics.