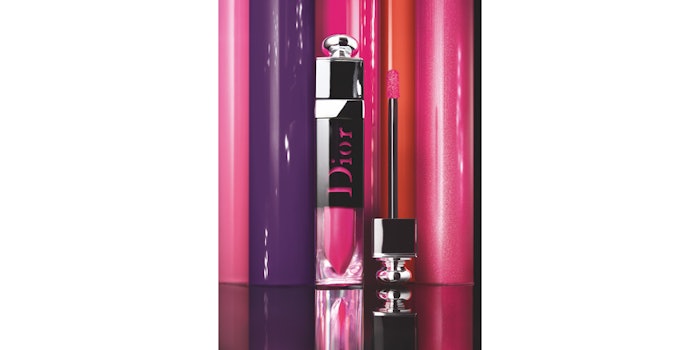 For the packaging of its new plumping lacquered lip ink, Dior Addict Lacquer Plump, Dior partnered with Texen Industries.
According to the companies, the vial for the range was injected in two operations. The first stage involved molding PETG with a layer of black aluminum that is then cut away to reveal the name of the brand. The second stage included over-molding to give the vial a square shape, after which the vial is protected with a layer of varnish.
The PBT collar was reportedly injected then metalized prior to being mechanically soldered onto the vial. The ball at the top was made from silver metalized injected ABS, the collar from PETG bi-injected in two shades was then varnished, while the wand was injected and assembled with the applicator selected by Dior.
Texen explained that "the principal challenge of this project was the creation of the vial itself. The extreme precision necessitated by the over-molding to create a perfect finish and maximum shine with no air bubbles was essential for the supplier."