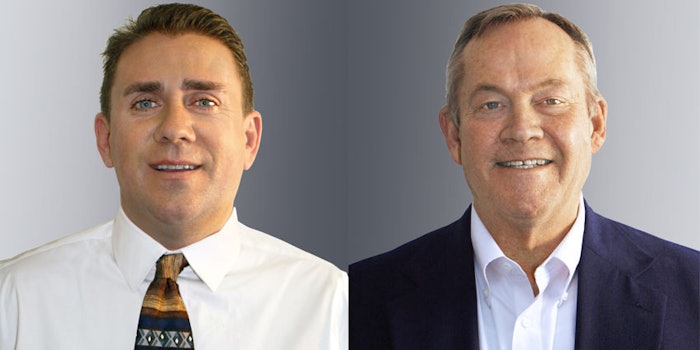 UEI Group hired two direct sales professionals in order to expand their market in order to grow with the already expanding graphic arts industry. Chris Penta and Michael Carroll will both be providing stamping and embossing dyes, foils and supplies through business units to Universal Engraving, Infinity Foils, UEI Falcontec and UEI Systems.
Penta will specifically be servicing the lower Northeast states, including District of Columbia, Delaware, Maryland, New Jersey, New York City, Pennsylvania, Virginia and West Virginia. His specialties include engraved foil stamping and embossing dyes, cylinders and flexibles dyes. He will also be working with flexible lock-up systems, hot and cold foil and makeready supplies. Penta has a background in sales and has strengths with customer support and development.
Carroll will service customers in Arkansas, Colorado, Kansas, Louisiana, Mississippi, New Mexico, Oklahoma and Texas. His job will be to provide technical support for Universal Engraving and Infinity Foils. His specialties include hot and cold foil, makeready supplies, lock-up systems and the stamping and embossing dyes, cylinders and flexible dyes.