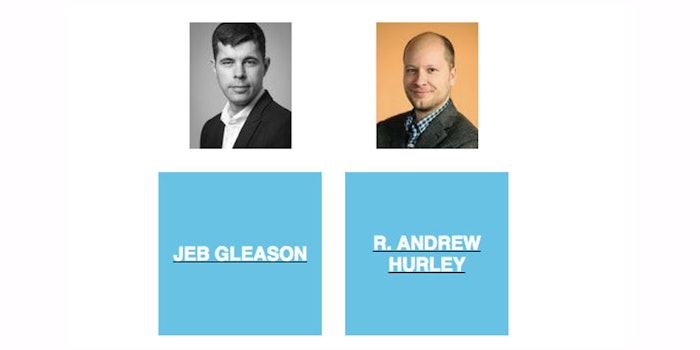 Jeb Gleason-Allured, editor in chief of Global Cosmetic Industry, will moderate a session featuring R. Andrew Hurley, PhD., who will present "Lifting Sales with Data-Driven Package Design" at Luxe Pack New York on May 10 at 10 AM. Click here to register.

The session will aim to give an overview of how consumer research can be utilized to better understand packaging design's ROI and sales potential. There will also be information on how to leverage eye tracking data to study and illuminate the value of packaging.
Hurley is assistant professor at Clemson University and is the founder of both Package InSight and Packagingschool.com.
For more information please visit: www.luxepacknewyork.com