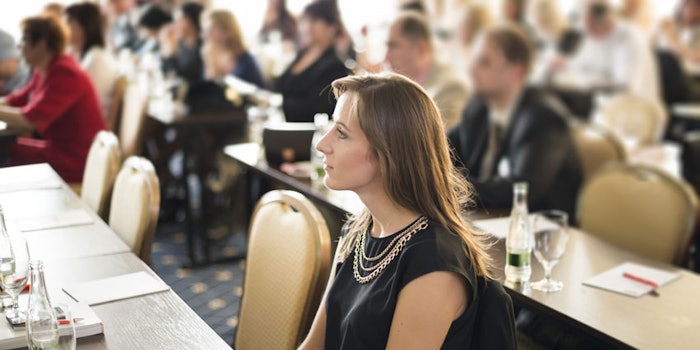 ADF&PCD New York, set to take place on September 6 and 7 at The Altman Building & Metropolitan Pavilion in New York, has announced the conference program for the Aerosol & Dispensing Forum (ADF).
Program speakers hail from brands such as:
Beiersdorf AG
Kao Europe Research Laboratories
L'Oréal USA
BAMA
Consumer Specialty Products Association
McDonough Braungart Design Chemistry
National Aerosol Association
Topics will include:
Circular economy
Technical advances and innovation
Counterfeiting
Digital printing
Quality control
Eco-design
Sustainability
According to ADF&PCD New York, sessions of the program will be presented in the "TED" style with several presentations under an umbrella topic. By showing a free show badge, attendees will be granted complimentary admission, however, seating is first-come, first-serve.
For more information please visit: www.easyfairs.com