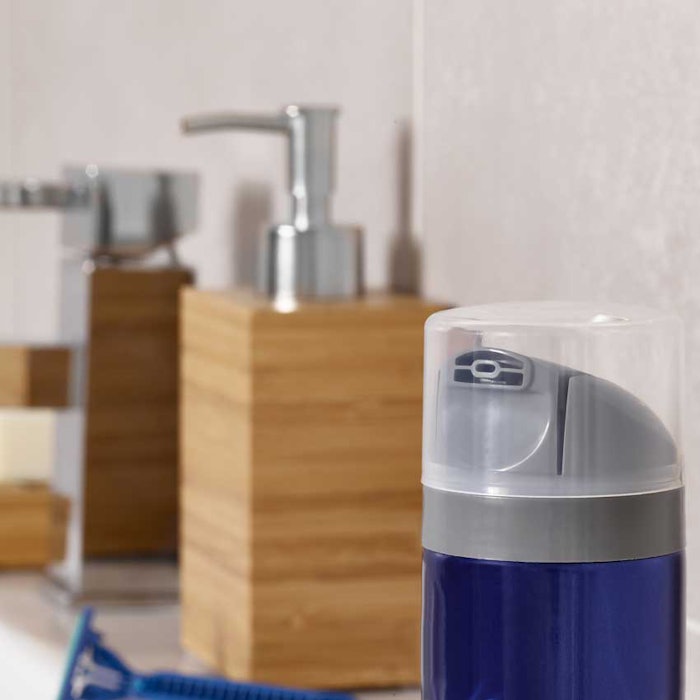 Everyone, meet Henry. 
Henry is Lindal Group's new actuator for shaving gel and foam and is part of the company's range of aerosol dispensing solutions. 
The Details 
Henry is a one-piece spray cap the company designed to be ergonomically appealing and comfortable when applying finger pressure
The pack is compatible with 52mm tinplate cans, 53mm aluminum transfer cans, Lindal's full range of Bag on Valves (BoV) and standard LI Valves
Kashif Choudry, group product marketing manager at Lindal Group, said, "The innovative new shape actuator will give brand owners an excellent end-user experience, and demonstrates Lindal's market-leading technology with the latest advances. Henry will give customers the opportunity to differentiate themselves from their competitors by being among the first to use this newly crafted actuator design. Lindal's actuators are already well known and highly regarded, so we will continue to expand our capabilities and provide optimal quality. For our customers, this means aerosol solutions that build brands."
Lindal quoted a recent statistic from Global Industry Analytics Inc., that states the global market for shaving gel and foams is estimated to reach $8.5 billion by 2020.
Choudry added, "This sector is flourishing, due in great part to the increased interest in personal grooming among younger consumers."