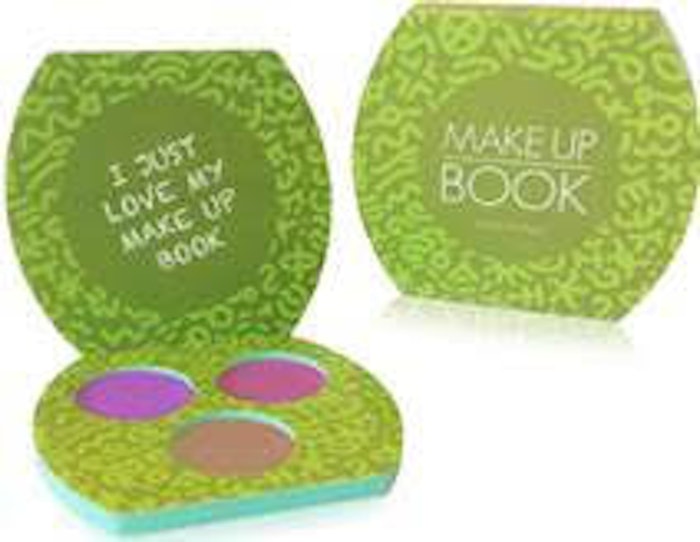 Mktg Industry has introduced at MakeUp in Paris the "Make-up Book," which is packaging created by coupling cardboard with a special foam. It includes a range of compact cases and palettes for pressed powers and hot poured makeup formulas.
(Click here to read more in GCI about eco beauty packaging opportunities).
The company also developed an eco version of the Make-up Book made using only 100% recycled cardboard and paper. The sponge is replaced with 100% recycled cardboard.
The unique feature of this packaging is that it is easy to customize with different shapes, designs and with numerous decorations. The packaging is entirely developed, manufactured and made in Italy.
Four-colors printing, hot stamping, matte or shiny finishings, metallic colors, can be made on the outside of the pack, on the inside, and on the cardboard band and last but not least also the foam can be customized with different colors and textures.