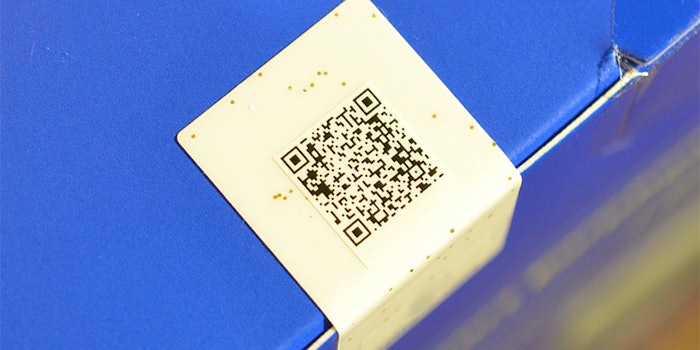 Covectra, a company specializing in track and trace solutions, has announced the next generation of StellaGuard, a smart label and mobile authentication solution.
Related: Faca Packaging Celebrates 50th Anniversary
StellaGuard will reportedly enable brand managers and consumers to easily and more accurately identify, authenticate, and track genuine products and combat counterfeiting.
The new version of StellaGuard includes significant enhancements, including a new label that provides a dual layer of protection with a patented, non-reproducible film that combines a serialized QR barcode with a 3D image of holographic "stars" embedded in a random, non-repeatable pattern, distributed at varying depths and positions inside the label.
Using any smartphone, consumers scan the product's barcode using the free StellaGuard mobile app and verify the product's authenticity within seconds. Brand managers can then identify and analyze scans that their consumers have taken.
Steve Wood, Covectra's CEO, said, "Today's global brands are scrambling to step up their efforts in cracking down on the number of counterfeited products streaming into the supply chain every day. Our StellaGuard smart label and mobile authentication solution provides a new weapon for enhanced counterfeit detection and prevention and, when combined with our AuthentiTrack solution, will provide a comprehensive track and trace program which can be scaled to any operation."