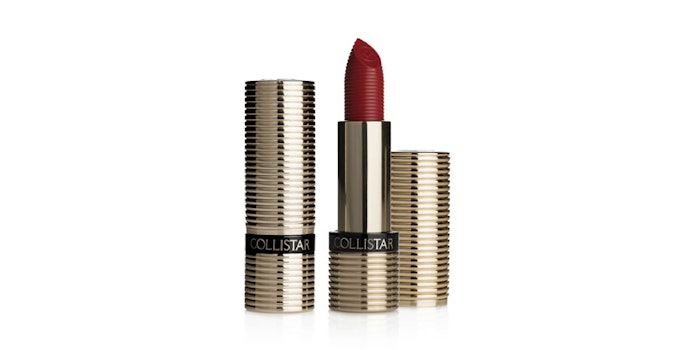 Quadpack recently partnered with Collistar for the packaging of the latter's new premium lipstick, Rossetto Unico. 
Quadpack was recruited to help "develop a pack with a bespoke design." One of the key requirements for the pack was a magnetic closure. The result includes a metal cylinder anodized in gold, a fine horizontal groove pattern applied on the lipstick bullet and the brand's logo debossed on the top of the cap. Both the base and cap of the packaging feature a magnetic ring. 
According to the brand, the packaging offers several sensory experiences: The metal material of the pack is reportedly cool to the touch; the ribbed surface of the bullet adds texture; the magnetic closure "produces a pleasing symphony of clicks."