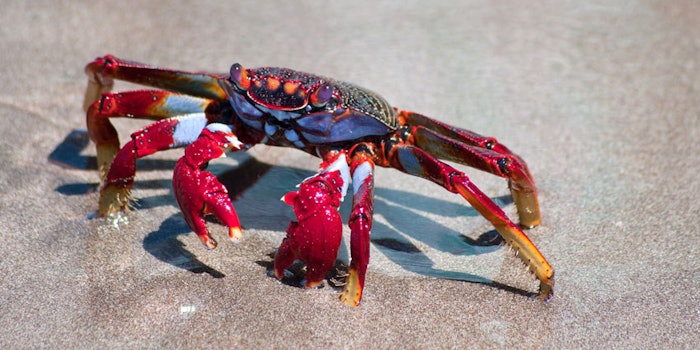 Scientists at Georgia Institute of Technology have created a material derived from crab shells and tree fibers that has the potential to replace flexible plastic packaging, according to a recent article on www.eurekalert.org. 
The article states that the new material is created by spraying multiple layers of chitin—a natural biopolymer—from crab shells and cellulose from trees in order to form a film that is similar to plastic packaging film. Once the material is fully dried the material is reportedly flexible, strong, transparent and compostable.
Researchers are still working to develop a method to produce chitin and improve the material's ability to block water vapor. 

For more information, please visit www.eurekalert.org