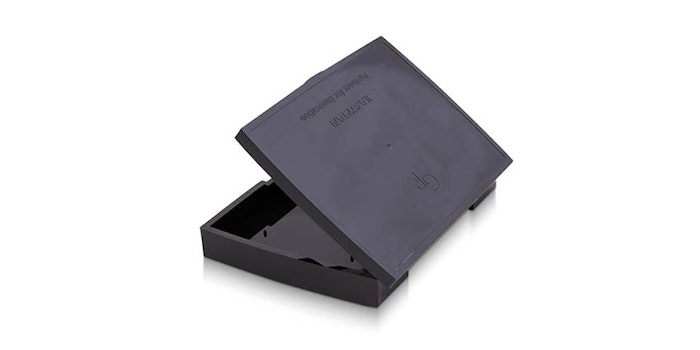 Eastman has collaborated with Groupe Rocher on a new ecodesign compact, consisting entirely of Eastman materials.
The design features Eastman Treva engineering bioplastic, a cellulose-based thermoplastic that offers high performance and reduced environmental impact. Treva offers the unique benefit of being able to significantly downgauge material used by as much as (and possibly exceeding) 50%. The compact also eliminates metal hinge pins, using plastic instead. The mold was designed by Novatra SAS.
"By eliminating metal and using fewer materials in the design, Groupe Rocher has created a compact case that requires fewer natural resources to produce, using less energy and eliminating secondary processing steps without compromising the packaging functionality and aesthetic brand codes," said Stéphane Tétaud, packaging makeup development, Groupe Rocher. "This saves time and money during the manufacturing process and has the added benefit of taking a step toward recyclability."
Added Kendra Harrold, Eastman's marketing director, packing for specialty plastics: "As a Responsible Care company, Eastman is committed to serving our customers with sustainable solutions and development. This joint process with Groupe Rocher and our other partners shows what this industry can do when it joins forces across the value chain."
Groupe Rocher and Eastman featured their ecodesign compact at Luxe Pack Monaco, held Oct. 1-3, 2018 at the Grimaldi Forum.
For more information, visit www.eastman.com