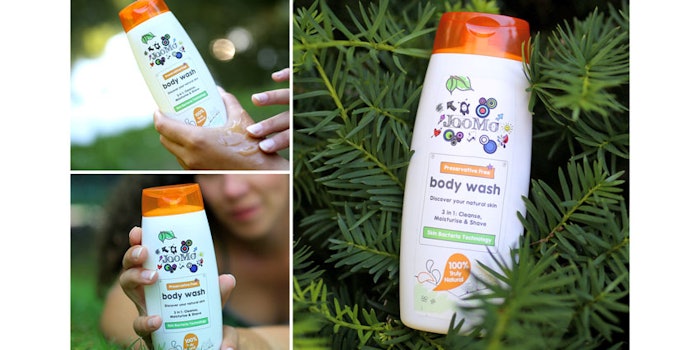 Spectra and JooMo have announced their collaboration on the latter's natural body wash products.
For JooMo's new 3-in-1 Cleanse, Moisturize and Shave 100% Natural Body Wash, Spectra provided its Encore Oval design, in 250 mL, along with its Snap-on Oval Flip-Top closure. 
Dan Smith, field sales representative at Spectra said, "Our Encore Oval design is proving increasingly popular with brands seeking understated, ergonomic contours. Combined with our trusted oval flip-top closure, this versatile container is ideal for a wide range of products from shampoos and body washes to lotions and creams."
Spectra has reportedly been selected to provide the packaging for an enhanced and extended range of JooMo products, for sale from January 2019.