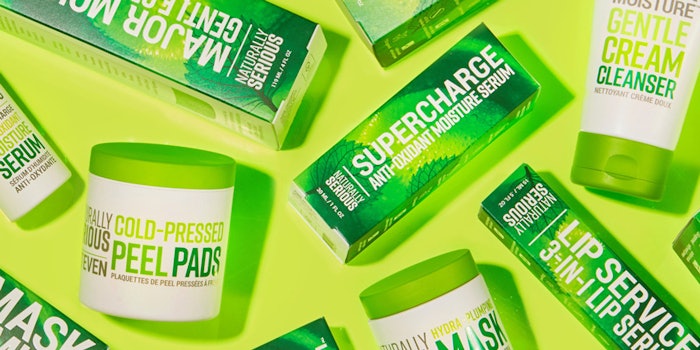 Clean skin care brand Naturally Serious has announced its plans to launch locally-sourced, reusable, recyclable or compostable packaging in 40 Sephora doors across the country, as part of the Clean at Sephora program. 
Naturally Serious' current packaging comprises eco-friendly cartons derived from a responsibly-managed sustainable forest and created with wind power in a carbon-neutral facility, the brand explained. The new additions will include recyclable jars and tubes.
Rochelle Jacobs, managing director, said, "We've continued to learn so much from our consumers in the few, short months since we launched. Not only do they care about what they're putting on their skin, but also how their products are impacting the earth—we do too. As such, we are so excited to further enhance our products to ensure they are really making a difference in sustainable beauty and packaging."