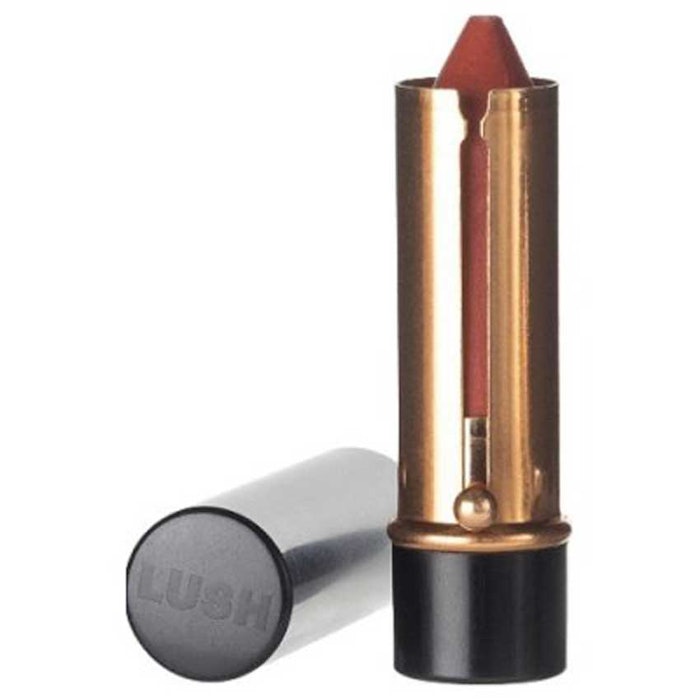 In an attempt to decrease the staggering amount of plastic heading into landfills around the world, beauty and personal care companies have begun offering refillable packaging solutions. 
One such company is Lush. The U.K.-based  cosmetics retailer has enlisted packaging specialists Reboul, which was acquired by Aptar in 2018, to create the refillable lipstick packaging. The packaging is currently available for purchase on the company's website. 
Per the website:
Say hello to your newest cosmetics companion. This plastic-free vintage-style, refillable lipstick case is made from partially recycled aluminum and brass and is the perfect fit for your Naked Lipstick Refills. Made in France by cosmetic packaging specialists Reboul, this eye-catching design makes the perfect eco-friendly addition to any makeup bag. Simply push your naked lipstick refill into the case and secure by pinching the sides. Voila—makeup packaging that won't end up in the landfill.
During LuxePack New York 2019, event attendees will be given the opportunity to engage with cosmetic packaging services from Aptar Reboul at Booth E29.
Philippe Erhart, president, Beauty + Home, North America, "We are excited about the opportunities Aptar Reboul provides our customers in North America. Reboul has nearly a century of experience in creating lipstick mechanisms and sophisticated custom metal casing and decoration for the color cosmetic industry."
Eloi Fernandes, vice president & general manager, Beauty, North America, added, " Supplying high-quality dispensing systems that impact the consumer experience is at our core. The launch of Aptar Reboul services in North America provides our customers
innovation and product differentiation at a time when standing out is very important to the business."