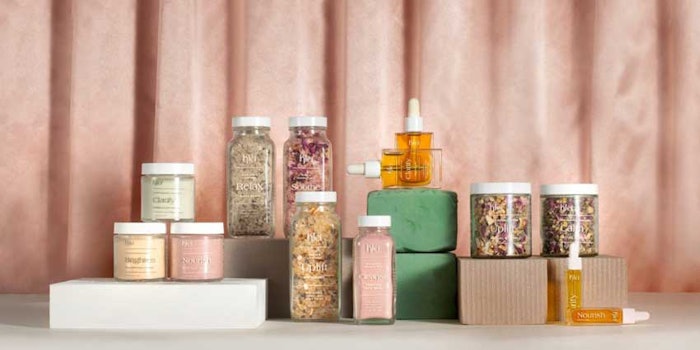 Klei, a beauty line comprising sustainably crafted beauty products, has debuted a new brand look focused on eco-friendly packaging with a "subtle 70's edge." 
According to Klei, it now offers easier-to-source and higher quality packaging. The new packaging includes standard glass bottle shapes which have reportedly helped Klei source packaging closer to its Brooklyn headquarters, while also reducing the amount of waste as the thicker glass packaging prevents unnecessary breakage during transportation. 
In addition, Klei has refreshed its website with a "minimalist vibe" consistent with the new packaging. The website has also been updated with new software, meant to help visitors have a seamless, integrated shopping experience. 
Klei founder, Valerie Smith, said, "We wanted the final design to be timeless and ungendered, enough so that anyone feels comfortable using Klei regardless of the societal boxes we like to place ourselves in. The clear jars allow the colorful ingredients to shine while emulating the light and positive vibe we hope people feel when using our products. Not to mention, the shift toward using even more eco-friendly packaging is an exciting milestone for us since we're constantly striving to reduce our carbon footprint."
Klei products include Clay Masks, Cleanser, Oils, Steams and Soaks with retail prices ranging from $26.00 - $56.00/ 1-8 oz. glass jars and bottles.