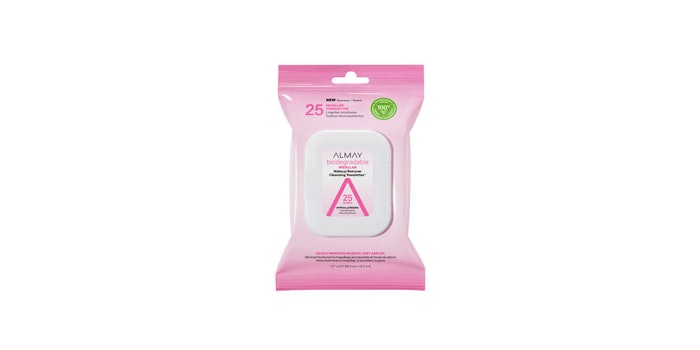 Almay has announced the launch of its Biodegradable Micellar Makeup Remover Cleansing Towelettes, amid the conversation surrounding facial wipes and fatbergs. 
The wipes are available in packs of 25 and are made from 100% biodegradable fibers, the Almay website states.
Users are instructed to dispose of used wipes in the trash bin, not by flushing.