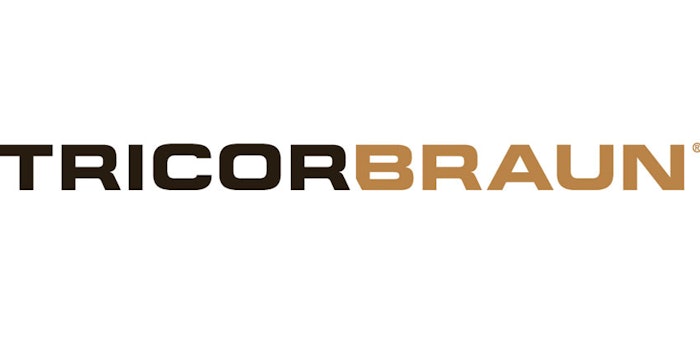 It was recently announced that TricorBraun selected Weener Plastics Inc. U.S. to receive the 2016 Development Partner of the Year Award.
TricorBraun cites Weener's "proven ability to provide superior support and engagement for the successful outcome of one or more highly complex custom package design projects" as the reason behind its decision to handpick the company as recipient of the award.
According to Ryan Gladieux, president of Weener Plastics Inc. U.S., the companies have worked together on sustainable solutions, PCR and other alternatives as well as a new hinged closure.
Gladieux said, "The team at TricorBraun embraces new ideas and innovations. They have a curiosity and a level of trust that we appreciate and respect. We are like-minded in terms of leading the packaging world by thinking beyond pallets and boxes to less material to achieve sustainability and also thinking through new and innovative ideas."
Mark Muller, vice president of plastic engineering, molding and development at TricorBraun was quoted saying, "They are in the trenches with us – not your typical vendor by any stretch. To be honest, we aren't looking for the cheapest, we are looking for the best partner who will work closely with us to ensure successful commercialization every time."