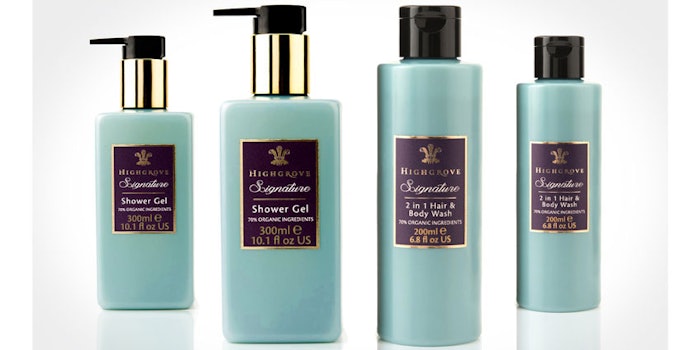 The Highgrove Signature Range has received a new, refined look thanks to Spectra. The two new packs, which are molded in a frosted PET (polyethylene terephthalate) and are the Highgrove trademark pale jade, are designs from Spectra's off-the-shelf standard ranges.
The Highgrove Shower Gel utilizes Spectra's 300ml short square and its 2 in 1 Hair & Body Wash features Spectra's 200ml tubular and 24/410 flip-top cap.
Gary Allard, field sales representative at Spectra, said, "Our task was to ensure the new bottles not only met the high standards set by our customer, but that they also sat harmoniously within their existing range of products, we believe we've met the brief with flying colors".
The Signature Collection was developed by organic beauty pioneer, Daniel Galvin Jr., and aromatherapist, Alexandra Soveral.