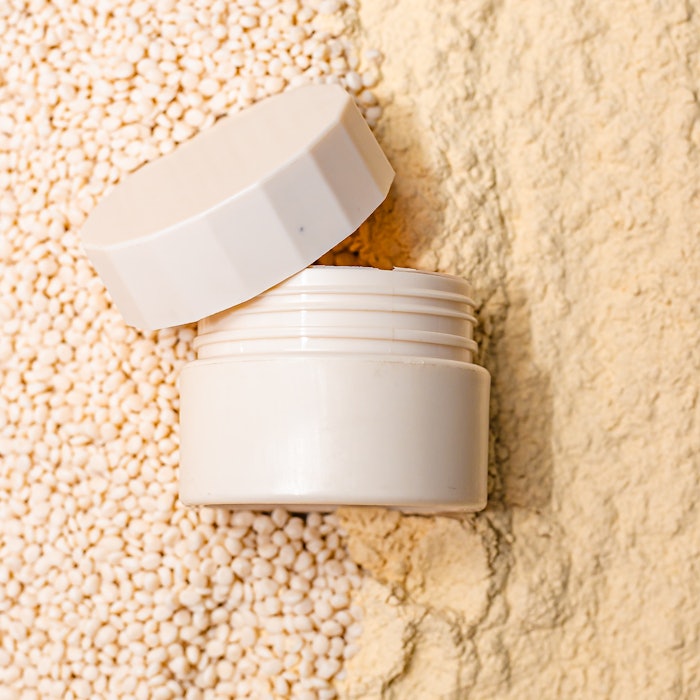 Clean Filter Packaging, the brainchild of Simon Yang and his daughter, Helen Yang, has unveiled a biodegradable*, non-eco-toxic bamboo jar (currently available in 50 ml/1.7 fl oz) compatible with liquid, solid or powder products.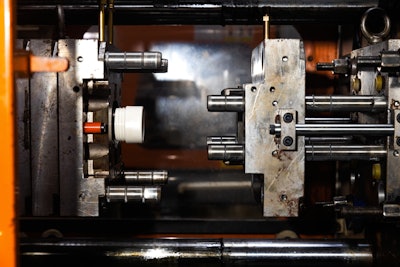 The company leverages renewable bioresins and upcycled bamboo from from Zhejiang, China to produce packaging in a 73,000 square foot factory near Shanghai. The site has an annual production capacity of more than 50 million injection-molded products, per the company. 
The packaging is lightweight, featuring a density comparable to PP plastic and is expected to soon be confirmed as industrially compostable per ASTM D6400. (The packaging breaks down into safe particles without microplastics, per the company.) Its non-eco-toxic status is being assessed per OECD 208.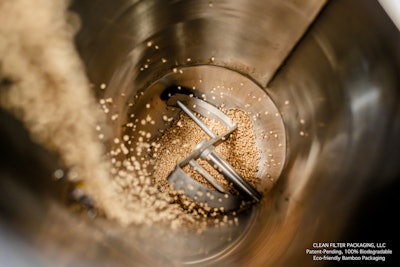 Clean Filter Packaging has run 12-week stability/compatibility testing with water and oil solvents (dimethicone), confirming the design can be used with emulsions and aqueous products. It is, however, not compatible with formulations featuring high percentages of alcohol (e.g., an alcohol-based mouthwash, toner or sanitizer.) The design has also undergone freeze-thaw testing.
The packaging comes in a natural off-white cream color and can be produced with custom sizing/shapes, tooling, decoration and colors. In addition, environmentally friendly pigments are available to achieve custom color matching. Direct printing (e.g. offset, silk screen), labeling and decoration are also available.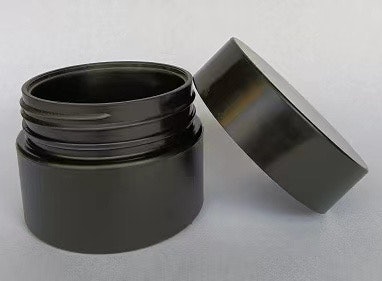 *While testing is in progress, the company confirms that all the components of the packaging's material are industrially compostable and plant-based.