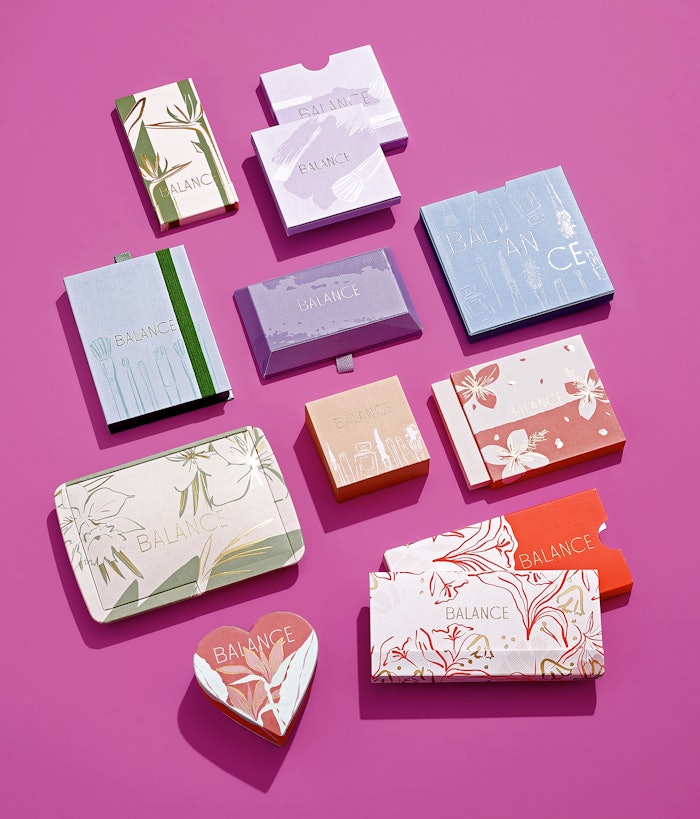 Balance Inc. has developed 11 sustainable palette concepts comprising uncoated FSC-certified paper.
The range includes unique closures, including paper ribbons. The designs also include small pin holes on the paper trays to allow for easy removal of any plastic or metal make-up pans.
The palettes come in different styles, shapes and sizes that can be adapted to fit client preferences.
Décor options with paper are unlimited, including embossing, foil stamping, color matching, raised printing and other techniques that may not be achievable on molded plastics. 
Meanwhile, in May 2022 Balance became Women's Business Enterprise National Council (WBENC) certified, which "validates that a business is at least 51 percent owned, controlled, operated, and managed by a woman or women."