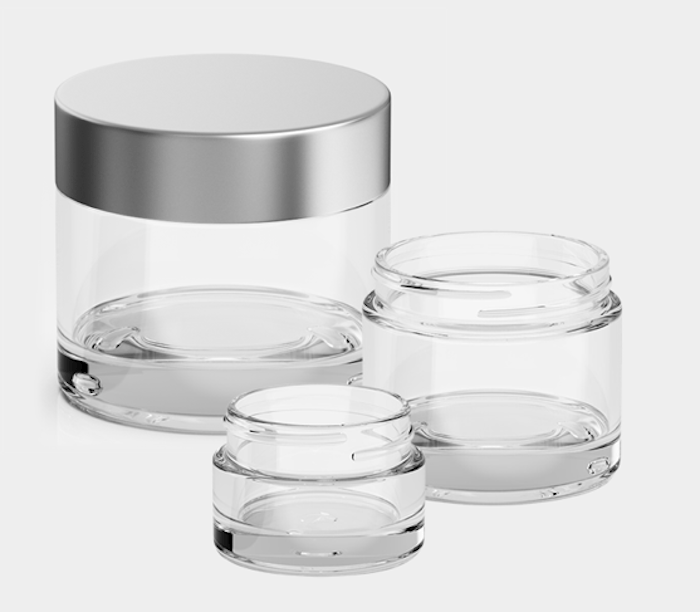 Cameo Metal Products has partnered with the online storefront Impacked to launch its new range of premium glass products, while also launching a line of aluminum jar covers with matching glass jars.
By expanding their catalog of custom and stock options to include glass jars and bottles, Cameo can now provide a complete premium package with fast lead times and at great value.
Aluminum Jar Covers 
The aluminum jar covers are designed to provide secure and stylish closures for a variety of applications. Sizes range from 28 mm to 89 mm.
The closures are available in a variety of colors and finishes, including shiny, matte, and brushed, enabling customers to create a unique and visually appealing packaging solution.
Glass Jars
The accompanying glass jars are available in capacities ranging from 7.5 ml to 200 ml, catering to a diverse range of product volumes.
Customers have the option to choose from clear, frosted and painted glass jars, as well as decorative options such as silk screening and hot stamping to add branding elements or custom designs to the jars.
Anthony DiMaio, CEO at Cameo Metal Products, said, "We are excited to introduce our new line of aluminum jar covers and matching glass jars. With our extensive range of closure sizes, captivating finishes, and glass jar options, we are confident that our customers will find the perfect packaging solution to showcase their products and enhance their brand image."