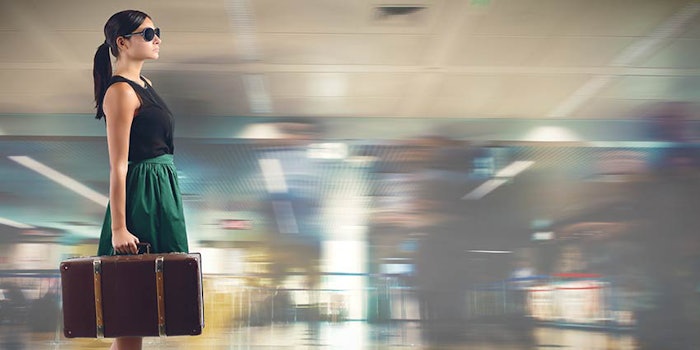 Increased disposable income has subsequently increased tourism and travel, especially among iGen consumers, driving growth in the travel retail market, states a new report from Allied Market Research. In 2016, perfumes and cosmetics accounted for more than 30% of the travel retail market share, and, by 2023, are anticipated to dominate the global market.
Titled "Travel Retail Market by Product and Channel: Global Opportunity Analysis and Industry Forecast, 2017-2023," the report states that the travel retail market is anticipated to reach $125.1 billion by 2023, a CAGR growth of 8.9% from 2017 to 2013. The market was valued at $69.5 billion in 2016.
Further reading: Estée Lauder Partners with Expedia for Spring Collection Contest
Airports accounted for the maximum market revenue in 2016, and, during the forecast period, are expected to grow at a CAGR of 9%. Companies such as Estee Lauder, Revlon and L'Oreal have opened outlets at international airports worldwide, carrying a variety of skin care and fragrance products.
Asia Pacific, which has seen great improvements in standards of living and a rise in disposable income, is the world's largest travel retail market; in 2016, China alone accounted for around 65% of the market. Europe, home to some of the world's largest luxury retailers such as France's LVMH, comes in second, accounting for nearly $21 billion.