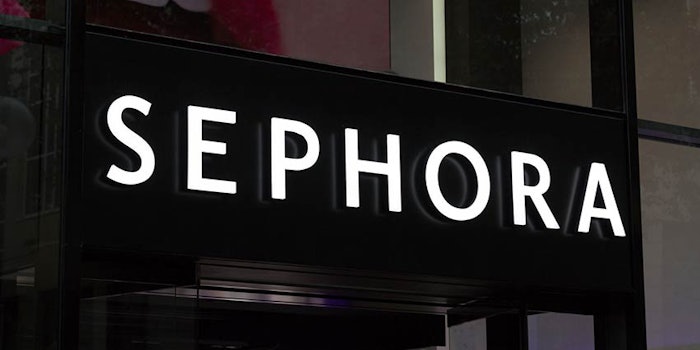 Sephora has announced it pledges to designate 15% of its shelf space to Black-owned brands. The decision follows an Instagram post by Aurora James urging companies to commit to buying 15% of their products from Black businesses, according to an article on Essence.
In her post, James pointed out that Black Americans represent 15% of the population and should also represent 15% of shelf space, according to the article.
The company has committed to all of three stages of the pledge, including auditing stock in terms of representation, taking inventory of how many Black-owned businesses it supports and how many Black women hold executive levels within Sephora, Essence reports.
Additionally, Sephora intends to evolve its Accelerate program—which for its 2020 cohort includes nine Black-owned brands of 50—with plans of focusing on women of color in the 2021 cohort for the program, as reported in the article.