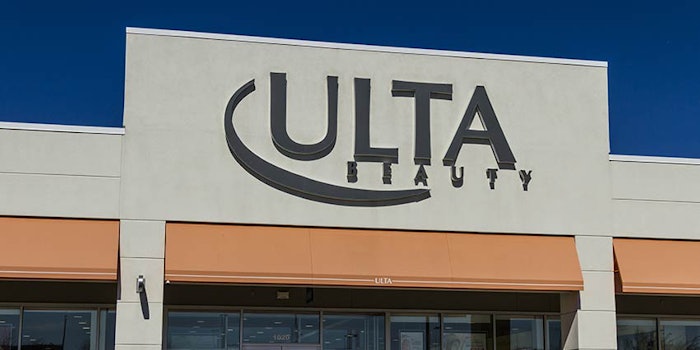 Ulta Beauty has reactivated about 50% of its furloughed staff and plans to "ultimately operate between 1,500 to 1,700 Ulta Beauty stores in the United States. However, it has also determined that it will permanently close 19 shops in Q3 2020. The retailer will expand to Canada in mid-2021.
Ulta plans to open about 30 new stores in fiscal 2020, with openings expected to resume in August 2020.
"In navigating the fluid dynamics of COVID-19, we are keeping the safety of our guests and associates at the heart of every decision we make," said Mary Dillon, chief executive officer. "In parallel, we are making decisions to ensure continued strength as an industry leader with an eye towards long-term growth."
"Our differentiated operating model, strong brand, dedicated associates, and engaging guest experiences continue to reinforce our optimism in long-term opportunities to increase market share and expand our retail footprint over time," continued Dillon. "We anticipate COVID-19 will influence longer-term market shifts and create new real estate opportunities, supporting our ambition to ultimately operate between 1,500 to 1,700 Ulta Beauty stores in the United States. To do so, we are proactively optimizing our real estate portfolio and have made strategic decisions to temporarily reduce new store openings and close a limited number of stores this year. Overall, our real estate portfolio generates healthy returns, and this limited and targeted approach to closing stores will position Ulta Beauty for even stronger financial performance in the future."
As of today, Ulta Beauty has completed its phased reopening process. To meet individual comfort levels, guests can shop via Curbside Pickup, Buy Online Pickup in Store, on ulta.com, via the Ulta Beauty app and in Ulta Beauty stores. In addition to our Shop Safe Standards, starting today Ulta Beauty will require all guests and associates to wear facial coverings when in stores. As different parts of the country manage rising COVID-19 cases, the Company will maintain its close monitoring of government and health guidance as well as local case prevalence to inform nimble actions where necessary.