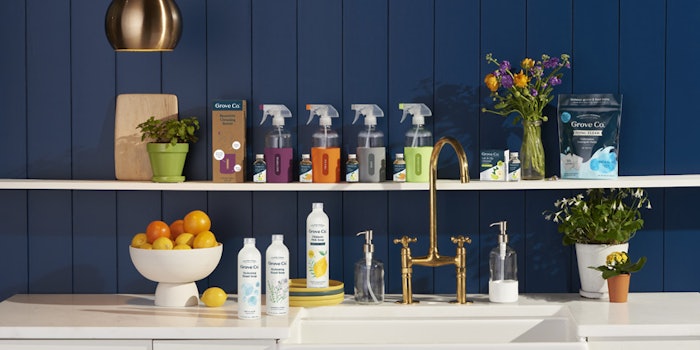 Grove Collaborative has expanded to Target stores with a curated collection of products. 
Related: R+Co Launches Hair Mail Recommendation App
Target will carry select Grove products including its Hydrating Hand Soap in three fragrance options: Lavender & Thyme, Lemon & Eucalyptus, and Free & Clear. It will also carry the Hand Soap Dispenser with a brushed stainless steel pump.
Other Grove products available at Target include dish soap, detergent, reusable cleaning bottles and cleaner concentrates. 
The cleaning concentrates will also be available in a Target exclusive scent of Citron & White Rose.