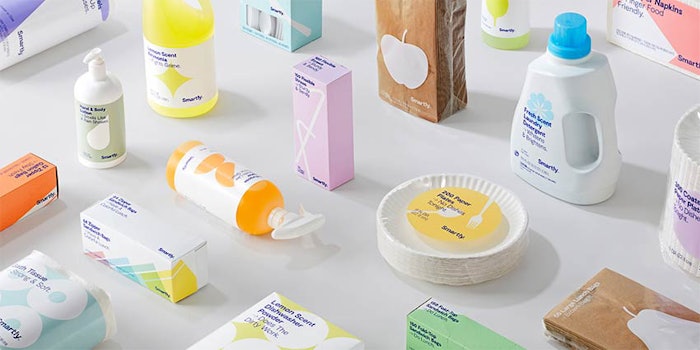 Target has announced the launch of Smartly, a new discount brand consisting of more than 70 items, most under $2.
The brand—which includes everything from all-purpose cleaner and body lotion to paper plates and razor blades—will launch online and in-stores Oct. 14, 2018, with new products slated to roll out throughout early 2019.
Related: Target Manscapes Its Male Grooming Business
In a press release, the company stated that the products cost approximately 70 percent less than similar products from national brands. Goods will be sold as single items and in small multi-packs, such as a four-pack of toilet paper for $0.99.
"Where we see white space and an opportunity to bring Target's guests something differentiated, we'll go for it," said Mark Tritton, executive vice president and chief merchandising officer. "The introduction of Smartly to our owned brand portfolio is another example of how we are listening to consumers and bringing them differentiated solutions to make their lives easier. Smartly is affordable, looks great and most importantly, gets the job done."