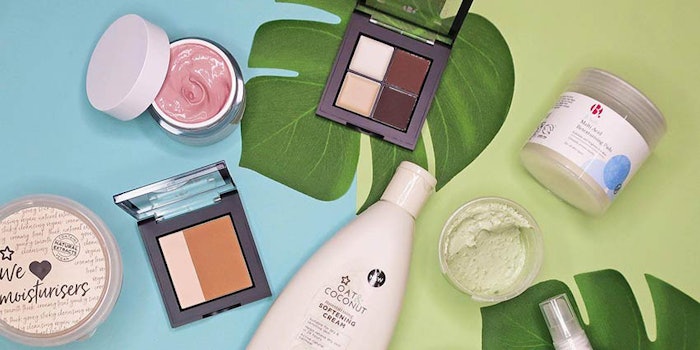 During Veganuary—during which thousands of British consumers eschewed animal products—sales of vegan cosmetics at pharmacy chain Superdrug increased 750%, reports Livekindly.
Sales of the company's own Optimum Phyto Sleep Facial Oil increased 669%, while sales of its Naturally Radiant Brightening Hot Cloth Cleanser were up 137%.
Around the global 250,000 people signed up for the campaign, a testament to the growing power of vegan beauty. Last year, Superdrug opened a vegan outlet in London, stocking only cruelty-free makeup, skin care and perfume, among other beauty items. All of the products in its B. range—including lipstick, foundation, face masks and serums—are vegan and cruelty-free.