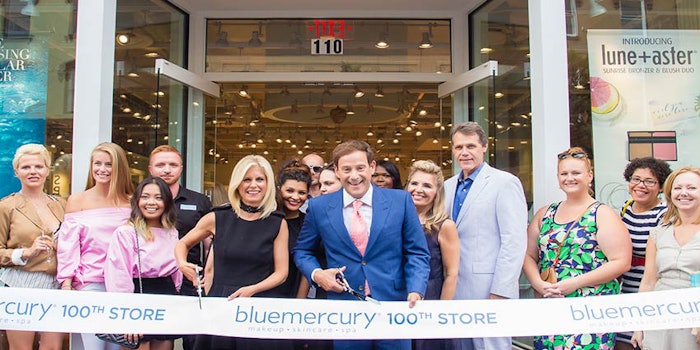 Bluemercury has been at the center of a changing beauty retail universe. Now, the company has opened its 100th store in Savannah, Georgia, marking the retailer's foray into larger store formats.
The 2,400-square-foot site, at 110 West Broughton Street, features "a fresh and updated look," according to the company. The location features more than 70 brands, including Oribe, NARS, Hourglass, RMS, Tara Smith, This Works and Kiehl's. The company is leveraging the shop-in-shop format to house a Jo Malone fragrance, cream and wash micro store.
"Our beauty experts can hyper-customize beauty solutions and are human Googles for beauty products."
"We continue to find the retail white space after 17 years in part because of our innovative approach to merchandising and our exceptionally laser focused real estate strategy," said Barry Beck, Bluemercury co-founder and chief operating officer. "Our Savannah store builds on our remarkable success in nearby Charleston, South Carolina, and we plan to add more stores to the region." 
He added, "As we look towards the future, our approach always starts with our customer, anchored in providing her a better more engaging shopping experience. Our beauty experts can hyper-customize beauty solutions and are human Googles for beauty products. Bluemercury's retail expansion will continue to enhance our core focus on that hyper-personalized customer experience. Our mission was—and is— to be the best in the world at giving beauty advice. Shopping for beauty can be a complicated and personal process and our beauty experts have become our enduring secret weapon. They are the most knowledgeable in the industry."
"We created a revolutionary retail concept–a store steps from your home, with friendly beauty experts that know everything about products and can advise clients on the right solutions to your beauty and skincare problems," said Marla Beck, Bluemercury co-founder and CEO. "We also wanted a one-stop shop for all things beauty. We have always offered experiential services–makeup services, brow stylings, waxing, and facials so all of our clients' beauty needs could be met in one place."