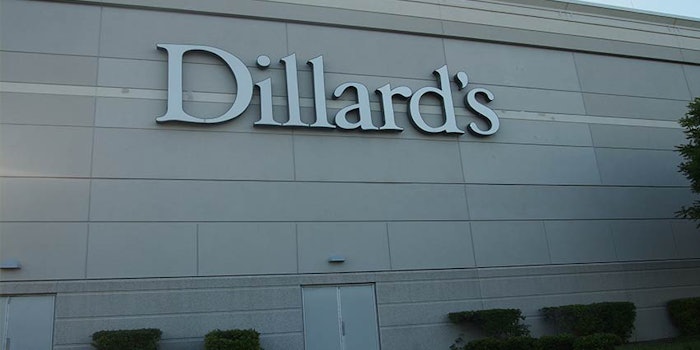 Macy's isn't the only challenged retailer. Dillard's has reported second quarter net income of $12.1 million, compared to $29.9 million in the year prior. Net sales for the period was $1.452 billion, compared to 2015's $1.514 billion.
Sales in comparable stores for the period decreased 5%. Sales trends were strongest in the Eastern region, followed by the Western and Central regions.
Net income for the first half of 2016 totaled $89.5 million, down from 2015's $139.5 million. Net sales totaled $2.956 billion, compared to $3.087 billion in the same period of last year.
"The challenges facing apparel retailers continued through the second quarter, and our poor results reflect this," said Dillard's CEO, William T. Dillard, II. "In spite of weak sales, we returned $57 million to shareholders through stock repurchase and dividends. While we continue to deal with weakness in the fashion retail industry, we believe we are in good financial shape for the long term."