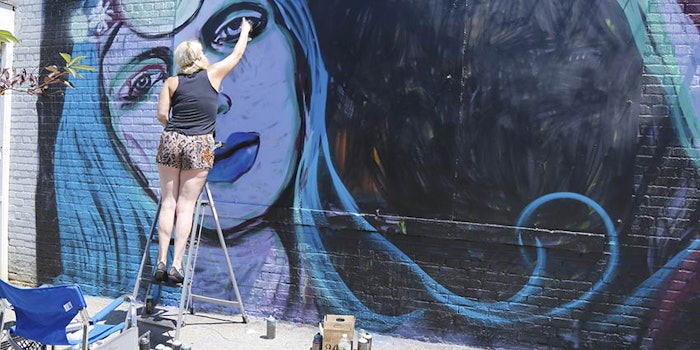 It is this pursuit of those early adopters that led Credo to establish its third store in Brooklyn's vibrant Williamsburg neighborhood.
The space is currently being renovated and will open in 2017. Additional stores (date/location TBA) are expected to follow.
Batra, who was part of the original Sephora team, has learned that taking a "shotgun approach" to opening new stores is a recipe for trouble. Instead, Credo is carefully selecting locations based on key demographics.
The product mix and shopping experience in Brooklyn won't be radically different from Credo's existing stores, said Batra, highlighting the retailer's focus on consistency throughout its channels.
However, he said, Brooklyn is home to passionate brand founders who are pushing the boundaries in makeup and skin care, meaning Brooklyn-based brands are sure to join Credo's product mix. Currently, the retailer is adding two to three brands a month.
The Brooklyn location will retain the original brick of  the building and include materials and finishes that are consistent with the feel of the neighborhood.
Lessons Learned from New York
Batra noted that Credo has learned more about its consumer base since opening in New York earlier this year. For instance, customers and traffic are far more transitional, featuring a high level of foot traffic. In addition, old media tends to drive much of brick and mortar on the East Coast, compared to California, which is driven by new media.
New York also experiences more intense seasonality.
Discovering Clean Beauty
Credo is also working to onboard novice consumers to clean beauty by providing an easy, accessible Discovery Kit containing products such as deodorants, shampoos and bath products.
It's difficult for these consumers to flip a switch and swap out their entire beauty care regimen for clean alternatives, said Batra. The kit allows them to experiment with select products, making the process of transitioning their cabinets easier.
Discovery Kits contain six to seven products, allowing consumers to pick and choose what products they may wish to purchase later.
Credo will launch additional kits that will target specific parts of the regimen. Some devoted Credo customers may even use the kits to convince friends and family to make a "clean" switch in their beauty care routines.
Batra concluded: the fundamental message is that consumers don't have to sacrifice anything, including efficacy, in swapping their products for "clean" alternatives.