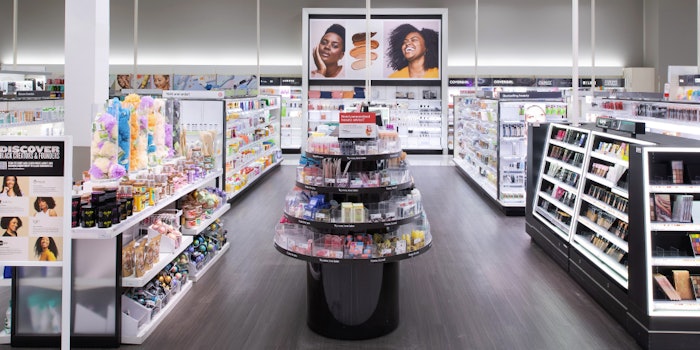 One thing is clear: mass beauty is on the rise, offering an increasingly diverse range of products and brands for consumers. Case in point: Target has added almost 40 new beauty brands to its assortment, including clean brands, 20 Black-owned brands (most of which meet Target Clean ingredient transparency standards) and brands that originated from the retailer's accelerator.
Most items retail for $10 or less, according to Target.
Target has commitment to spend $2 billion with Black-owned businesses by 2025 and add more Black-owned brands to its assortment. Since 2020, the retailer has boosted its Black-owned and -founded beauty brand assortment by 65%, totaling more than 70-plus brands in stores and online.
The latest additions include GlowRx, Thread, Kyutee, Pink Lipps and G.L.A.M., The newest assortment will also include recent graduates from our Target Takeoff accelerator program, including Frederick Benjamin, Sassy Hair, Undefined Beauty and more. 
Target has also added "thousands" of Target Clean-compliant products, now totaling more than 8,000 products. The latest additions include Love Seen, Pure Culture and Skinsei.
"Our guests turn to Target for the latest in beauty, and with the addition of nearly 40 new beauty brands, we are raising the bar on our premier beauty experience, with a strong focus on our commitment to Black-owned or -founded brands and Target Clean offerings," says Cassandra Jones, vice president and general manager, beauty and cosmetics, Target. "Thanks to our assortment of national, trending and exclusive beauty brands and our suite of fulfillment services like Drive Up, Order Pickup and same-day delivery with Shipt, guests will discover joy in Target beauty as they shop in stores or online." 
Let's take a closer look at some of the brands being added to the retailer this month.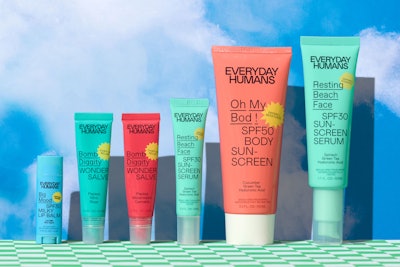 First up, Everyday Humans is launching in more than 700 Target stores nationwide and at Target.com, initially featuring two hero SKUs: Resting Beach Face SPF30 Sunscreen Serum ($24.49) and Oh My Bod SPF50 Body Sunscreen ($17.99).
The expansion includes updated packaging and Target-specific promotions, as well as advertising and sampling programs this spring. 
The brand's founder, Charlotte Chen Pienaar, participated in the Target Takeoff accelerator program in early 2019 and relaunched the brand summer of 2020 with a mission to provide inclusive, sustainable and comfortable sunscreen products with skin care benefits for the Zillenial customer.
Chen Pienaar noted, "Our strategy for retail has always been to win with Target, our mission, price point, and products speak to Target's growing Gen Z and Zillenial customers. We believe that a partnership with Target is a natural and obvious fit as they have been pioneers in leading the charge on supporting innovative and minority-owned businesses, as well as dedication to making sustainable beauty more accessible, aligning with our belief that sunscreen should be for all humans and the foundation of all skincare routines."
The executive added, "Besides sustainability, our authenticity and inclusiveness speak to a wide range of Target guests. With our innovative sunscreen-led skin care hybrid formulas that have gone through rigorous clinical tests and community beta testing, we make sure our products have been vetted by our fans and customers to suit more skin types and tones. We've built the brand with transparency in mind and will continue to do so."
Chen Pienaar concluded, "As a WOC founder and first-time beauty entrepreneur, I am proud to launch a brand that speaks to a community far beyond my own because of Target. We will continue our mission to increase sun protection awareness for all and help consumers build healthier and more sustainable habits around sun-led skin care."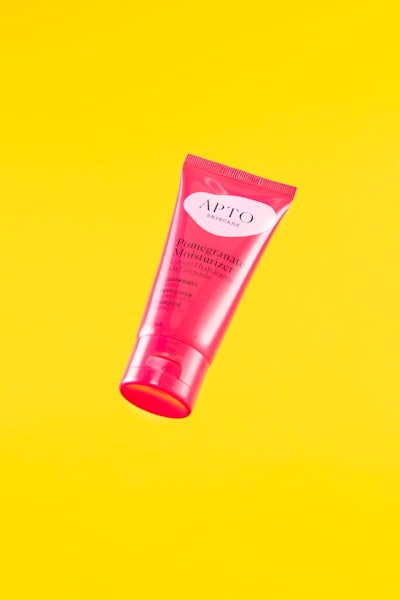 Apto skin care has also (re)emerged out of Target's accelerator program and is now available in 800 U.S. doors and at Target.com. The brand's lineup at Target will feature all six of thebrand's products, including the Orange Blossom Cleanser ($17.99), Coconut Water Toner ($14.99), Turmeric Mist ($5.99), Pomegranate Moisturizer ($17.99), Kakadu Plum Serum ($20.49) and Turmeric Mask ($15.99). 
Launched in 2015, the brand cut its product mix from 35 products to just seven during the pandemic.
"For me it is important to share that APTO is not an overnight success," says CEO and founder, Marta Cros. "We've had some ups and many downs since launching in 2015, but through persistence, nimbleness and a belief in our project we've not only survived, we are thriving." 
The founder added, "When we joined the Target Takeoff program, we were fully aware that launching at Target upon completion was not a given. For us, it was simply a unique opportunity to learn from the best in the industry. The intensity of the program forced us to be laser-focused on our goals and priorities; the feedback we received from Target leaders helped us polish our value proposition: from packaging improvements to getting ready from a logistical standpoint, it was the best training we could have ever asked for. The cherry on the top was getting the opportunity to launch our product in the natural beauty section at nearly 800 stores in 2022."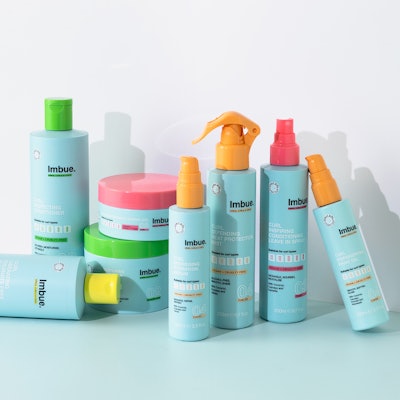 Meanwhile, U.K.-based Imbue has expanded to Target retail stores and online U.S.-wide, offering a collection of premium hair care and styling products catering to the needs of the curly, coily, 3A-4C hair community. The brand is backed by ambassador Michelle Sultan
The Imbue Collection is now available for purchase in Target stores and online with prices ranging from $12.99 to $19.99. SKUs include the Coil Awakening Sulphate Free Cream Cleanser, Curl Defending Heat Protection Mist, Curl Liberating Sulphate Free Shampoo, Coil Rejoicing Leave In Conditioner, Curl Inspiring Conditioning Leave in Spray and Curl Respecting Conditioner.
"At Imbue, we believe the importance of developing clean and effective formulas for the curly hair community and we're excited for this partnership with Target to expand our audience and present a more engaging way for us to connect with our consumers," said Imbue brand and marketing director Anne-Claire Ahouangonou.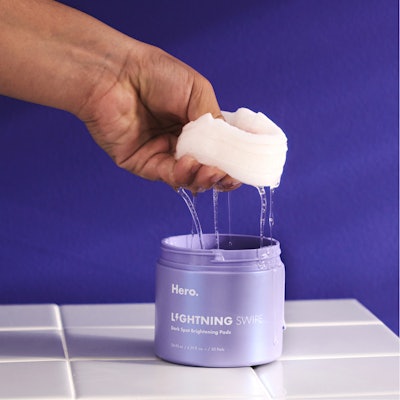 Hero Cosmetics has added several products to Target's channels. The Lightning Swipe is available starting February 1, 2022 at Target.com and in stores. Key ingredients include niacinamide, tanexamic acid, a vitamin complex, heartleaf and kombucha.
The Mighty Patch Nose, meanwhile, is available on Target.com, in-store at Target and at HeroCosmetics.us.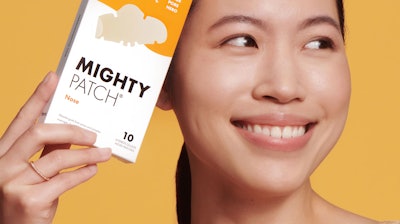 Finally, Pure Culture launched its Skin Test Kit with Custom Cleanser, Serum and Moisturizer to match the consumer's specific skin type. The bundles available include a two-piece set with the test kit and serum, a three-piece set that also includes the cleanser and a four-piece set that includes all the products.
According to Pure Culture, three out of four people are wrong about their skin type. The Skin Test Kit determines skin type and formulates products with actives customized for their skin type. It is shipped out first, followed by the custom formulas. The consumer can specify their preference for products to be fragrance-free or scented with essential oils.
Pure Culture's Skin Test Kit targets breakouts, clogged pores, dark spots, uneven tone, dry skin, rough patches, fine lines, wrinkles, firmness, elasticity, oil, shine control, pore size, skin texture, redness and irritation.
The Custom Cleanser uses prebiotics to gently remove dirt and oil without stripping skin.
The Custom Serum is formulated to target the top skin concern and promote overall skin health.
The Custom Moisturizer is designed to support the skin's microbiome through hydration and protect against environmental and digital harm.
*[Note: This story has been updated to include launch information for the Pure Culture Skin Test Kit]