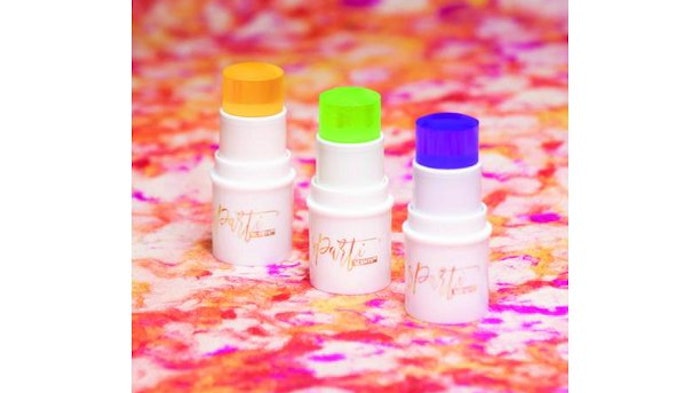 Sparti Scents has announced the launch of its Sparti-On-The-Go mini collection at Walmart stores nationwide, after previously launching the collection on Walmart's website last year. The collection features Sparti Spring, Dance and Love perfumes. Sparti Scents utilize a twist-on swivel stick on its products to deliver solid fragrances.
Related: Glasshouse Launches Flower Show Candle Exclusively at Bloomingdale's
Sparti Dance features notes of star fruit, frozen lemon, coriander leaf, sandalwood, sexy musk and amber.
Sparti Spring includes floral notes, hyacinth, lavender, balsamic aromas, white animatic musk, cream wood and patchouli.
Sparti Love features notes of grapefruit, Mandarin, nectarine, white peony, ginger lily, orris, soft musk, sensual amber and vanilla.
Laurie Tessier, merchandising director, Walmart Beauty, said in a press release, "We are so excited to welcome Sparti Scents into Walmart. With its unique fragrance forms, Sparti Scents will support Walmart's fragrance innovation strategy. Launching Sparti Scents directly at retail for the first time makes this new innovative product even more accessible to our Gen Z customers."