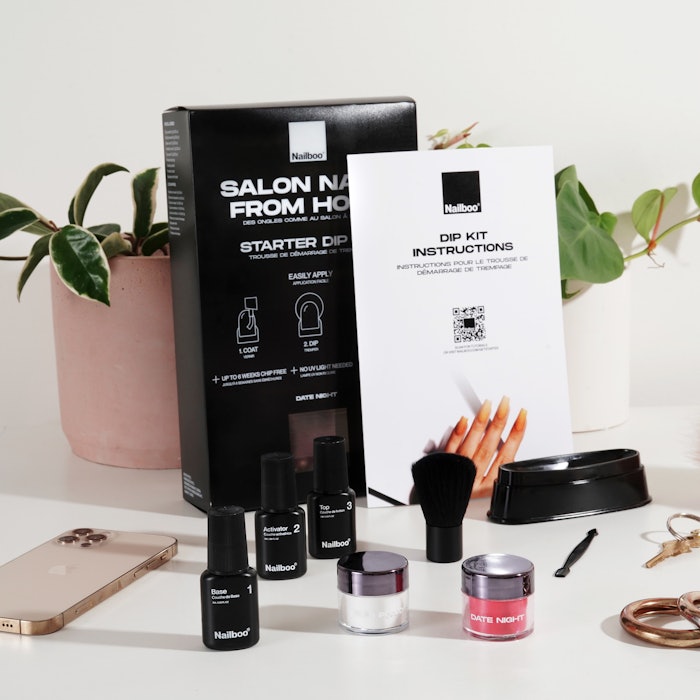 Nailboo has launched into its first retail partner, Sally Beauty.
Nailboo is now available at Sally Beauty online and in more than 2,700 stores across the United States and Canada with three of its products.
The brand has plans to launch more SKUs in Sally Beauty in the near future and will be expanding its retail footprint throughout 2022 and into 2023.
Underlining co-founder and CEO, Raz Romanescu, said, "I am thrilled to announce the partnership between Underlining's flagship brand, Nailboo, and Sally Beauty, a leader in professional-quality DIY beauty products. Nailboo is the fastest growing DTC brand in the nail category since its 2020 launch and has grown immensely in the past two years. We've been able to establish a highly engaged, passionate nail community with our Nailboo Fam customers and knew it was time to move into retail. This is a huge milestone for the brand, and we're thrilled to be partnering with a retailer that shares so many synergies. Sally Beauty is not only focused on quality DIY products; they prioritize education as well. We're confident Sally Beauty's loyal customers will love our premium innovative Nailboo products."
Maryann Herskowitz, group vice president of merchandising, Sally Beauty, said, "We are thrilled to offer Nailboo at Sally Beauty as a first to market exclusive. People are experimenting more at home and advancing their skills when it comes to hair and nails. We want to match consumer interest by providing the latest, most innovative products. Nailboo's extensive range of products quickly generated a cult following and we are sure the momentum will continue."