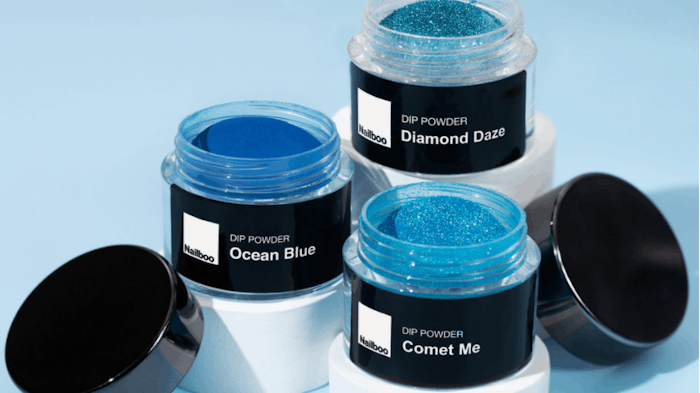 Nailboo Facebook
Miami-based Underlining, home to brands Nailboo, Hide, and Tatbrow, has raised $6 million in seed round funding led by Peter Warnøe and Christian Tarp at Nordic Eye Venture Capital. The funding will advance the company's direct to consumer business, expand its product lines, and allow it to launch in retail and multiple international locations.   
Underlining (Nailboo, Hide and Tatbrow) Raises $6M Seed Round spoke to Global Cosmetic Industry upon the announcement.
"We plan to keep expanding operations in the U.S. and move into U.K., Australia and Canada as a priority," the executive explained. "Ultimately we want our consumers to have access to underlining products globally."
He added, "Our goal is to form strategic partnerships with key retailers to bring premium products to the masses. We are excited to be rolling out in Sally's Q2." 
Regarding its digital-first pedigree, Romanescu said,  "We view DTC as our bread and butter and we strongly believe a digital first strategy is key to sustain a brand long term. Digital supports retail and vice versa: it's a marriage."
Romanescu concluded, "All of our brands are seeing great growth. Nailboo stood out especially. Nailboo offered a feeling of escape during the pandemic and allowed individuals to get their DIY creative juices flowing. A lot of our customers view it as theraputic and the end result is salon quality nails from home. We love to listen to our customers and use data to release product innovation and newness."
Underlining reportedly achieved more than 1 million customers worldwide within its first two years, driven by digital marketing and Instagram, TikTok, Pinterest, Facebook, Google and Snapchat.
The company's key advisers include Henry Davis, chief strategy officer of Chord Commerce, and Jaime Schmidt, founder of Schmidt's Naturals.
"I am thrilled to announce this investment from Nordic Eye Venture Capital," said Romanescu in an official announcement. "This investment will help our business immensely. While I consider myself a true entrepreneur having started over four businesses, Underlining is the one that I see endless potential for. Thanks to Peter, Christian and the entire Nordic Eye Team, Underlining will continue to expand our brands, team and overall business."
"We are excited to invest in Underlining and their fast-growing brands focused on millennials and Gen-Z," said Warnøe. "They have in a short time built a best-in-class provider of high quality, value-for-money cosmetics and we have high expectations for the future collaboration."
"We are proud to be backing the founders of Underlining in their continued journey building a leading beauty company," said Tarp. "The founders have shown tremendous grit by building a successful established business over a short period of time. We are thrilled to have been offered the chance to be part of the Underlining ownership circle and we see huge potential for the company going forward."