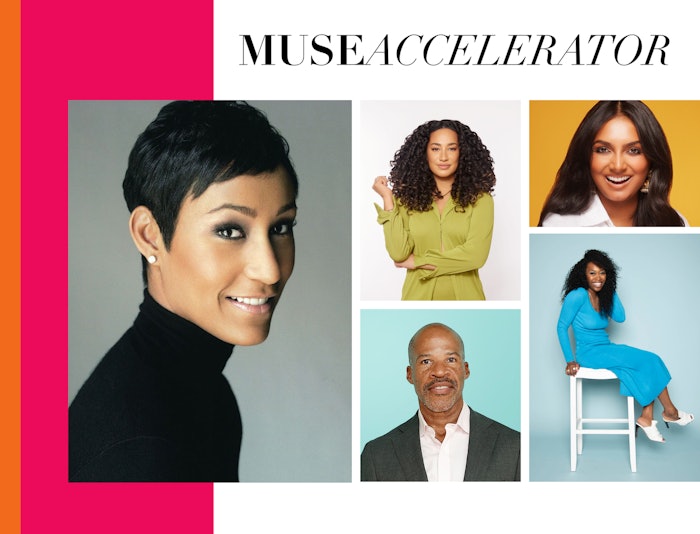 Ulta Beauty has announced the eight beauty brands that are participating in its Muse Accelerator, an inaugural program dedicated to supporting early-stage BIPOC beauty brands to launch and thrive in retail.
Update (September 2022):
According to Retail TouchPoints, the eight brands chosen are: 
Pound Cake: Cosmetics company
Squigs: Skin care and hair care brand
Ourside: Fragrance brand formerly known as Aspen Apothecary
Bonita Fierce Candles
Sade Baron: Body care line
Yina: Beauty and wellness brand
The Refig: Hair care brand
Dehiya Beauty: Skin care brand
Ulta Beauty will educate, inspire and support participants with time, resources and mentorship to prepare diverse leaders, founders and entrepreneurs for retail readiness, while nurturing a community to help empower each selected participants' journey.
The eight brands will receive $50,000 in financial support to propel brand development in addition to resources designed to prepare each for retail readiness and long-term success.
A 10-week robust curriculum was created in partnership with Venture Noire, a non-profit organization that specializes in accelerator programs dedicated to Black and minority entrepreneurs.
The curriculum features virtual and in-person sessions focused on brand development including:
Brand strategy and positioning
Retail 101
Supply chain and logistics
Demo week and celebration
Muse Accelerator mentors include Shontay Lundy, founder of Black Girl Sunscreen, Ron Robinson, founder and CEO of BeautyStat, Desirée Rogers, CEO of BLK/OPL and Julissa Prado, founder and CEO of Rizos Curls.
Monica Arnaudo, chief merchandising officer, Ulta Beauty, said, "Muse Accelerator is another way we're bringing to life our commitment to diversifying our unparalleled assortment so all guests can see themselves reflected at Ulta Beauty. We believe it is our responsibility to take tangible steps to create foundational industry change. As a destination where brands can learn, thrive and successfully reach unchartered heights, this program helps us further nurture emerging BIPOC brands and create meaningful impact for the communities we serve, our industry and the world."
Lundy said, "Having built and launched a brand from concept to aisle, I understand the critical importance of mentors as guides along the way—especially as a minority navigating new territories. I was fortunate to have had such support and honored to have the opportunity to pay it forward through Ulta Beauty's Muse Accelerator."