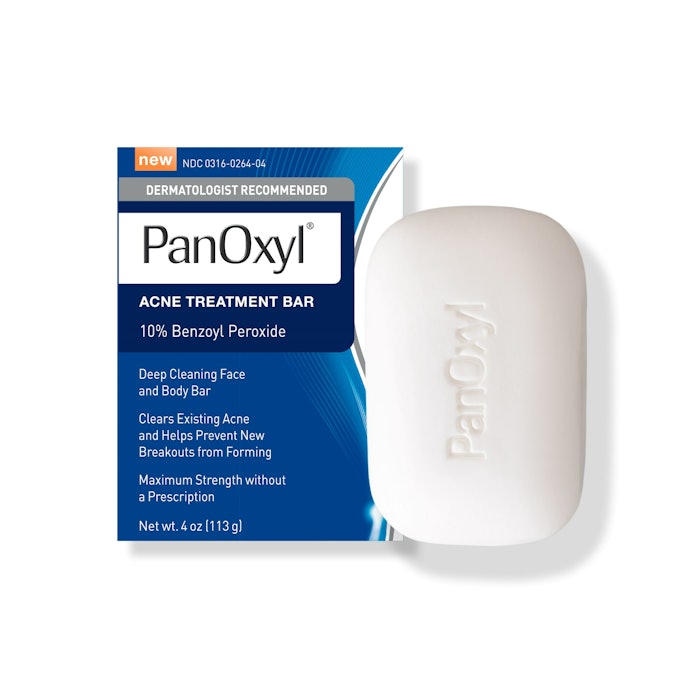 Crown Laboratories has announced that its PanOxyl brand has launched at Ulta Beauty in stores and online.
The assortment will include the following products from its acne portfolio:
Acne Foaming Wash 10% Benzoyl Peroxide (BPO)
Acne Creamy Wash 4% BPO
Acne Treatment Bar 10% BPO
Clarifying Exfoliant 2% Salicylic Acid
Adapalene Gel USP 0.1%
Oil Control Moisturizer SPF 30
Balancing Repair Moisturize
Steve Gallopo, general manager and executive vice president of therapeutics at Crown Laboratories, said, "Over the last few years, we've seen a growing market desire for a convenient way to engage with PanOxyl—a demand we can attribute to viral celebrity mentions and influencer testimonials on social media, that speak to the efficacy of the portfolio. Expanding access to our products is always rewarding and we're excited to finally provide our consumers access to PanOxyl at what is essentially the millennial and Gen Z beauty lovers' playground."