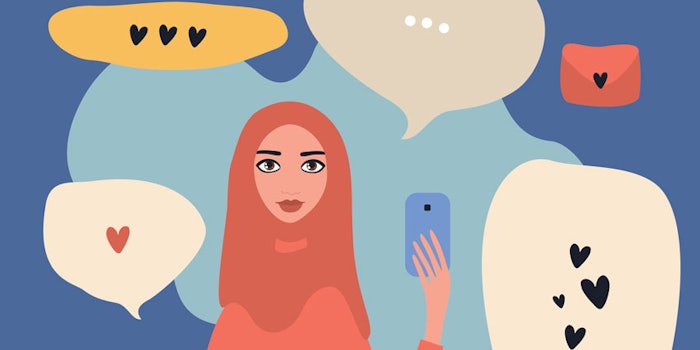 A new decade has dawned and with it, emergent commerce trends are moving rapidly to IRL (in real life) and ultimately into the way beauty brands connect with consumers.
More immediately, 2020 will be the year of experience. The industry is undergoing dogma shifts about exactly what shopper marketing is; shifting from trying to persuade and discount people into buying to prioritizing experiences at every stage that will inherently keep people coming back for more. 
These shifts are not only for big, engaging experiences. Brand leaders are reassessing the definition of simplicity and convenience, from time-centric to ease of experience and process.
In 2020 and beyond, the consumer's purchase journey will become thoroughly experience-focused as a result of ever-increasing degrees of personalization, new methods for delivery and visibility tracking.
Shifting to Meet Shoppers' Demands
Brands must drop the commerce silos, manage businesses seamlessly as one entity and place shoppers' demands and expectations at the epicenter of connected commerce experience. 
At its core, shopper behavior hasn't changed much: people have a want, a need and/or desire to consume. Yet the classic fundamentals of the sales funnel no longer apply as people shop at their own convenience—anywhere, anytime, anyhow. Coupled by the limitless growth in digital platforms and a return to IRL shopping experiences, it is no longer about capturing the phase or infinite fragmentations of their path to purchase, but rather apertures of connection for them to find, buy and love your brands. 
Beauty, Wellness and Fashion Lead the Way
Within the notion of finding, shoppers expect retailers to link the online and offline worlds. Shopping shouldn't be unconstrained, and the emergence of 5G, virtual, augmented and extended realities are leading to transcendence retail.
Covergirl's holographic influencer, Olivia, powered by Google AI, greets consumers at the NYC flagship, high-tech "experiential makeup playground," directs them to products, promotions and answers questions. Another CGI influencer, Lil Miquela, moves the notion of flawless skin into a literal unreal realm worthy of Dark Mirror.
With Amazon Stylesnap, consumers can use any image and turn it into a shoppable moment; activated with a click on the camera icon in the corner, using any image, the AI ​​algorithm will then determine and classify items of clothing which are present and then look for the most similar products on Amazon.
The traditional online experience is no longer enough. This will be the year where it is virtually unnecessary to see, feel or test a product in person before feeling confident enough to buy it, thanks to augmented reality.
The Power of Personal
Beauty is also leading precision personalization within buying. Personalization may never stop being trendy, but it continues to reach all new heights in 2020. 
From the empowerment of consumers designing their own products beyond color and words to the application and function of DNA specific commerce, personalization has gotten very precise. Such examples include Prose or Function of Beauty in hair care, and Curology and Allél in skin care, which develop personalized beauty products from consumers' DNA.
Even sweat has become linked to commerce. Available in 2020, Gatorade's sweat analysis patch measures a person's sweat rate and the electrolytes in sweat through microfluidics. Consumers will use the patch to better hydrate before, during and after a workout. 
Between science, technology and consumer demand, one-of-a-kind personalization is becoming an easily achieved, lucrative business that consumers are expecting. 
The Rise of Tribal Shopping
The beauty category has long cultivated brand love with a highly effective mix of content, best-in-class CRM programs (e.g., Sephora Beauty Insider) and a fresh cadence of on-trend newness. But the industry is watching the rise of tribal shopping as a new way that collective experience is influencing commerce.
Brands like The Ordinary and ReFa have tested out this new model of selling alongside well-known luxury apparel brands such as Moschino, Stella McCartney and Sonia Rykiel to name a few.
Saks' new department, The Wellery, embraces the idea of retail therapy and offers wellness as a luxury experience, where shoppers can experience products available on the floor. Meanwhile, at Nordstrom Local, the department store's experiential, merchandise-free showroom, shoppers are spending 2.5 times more time than in the average store.
Perhaps the best expression is the rise of live streaming e-commerce—a mash-up experience that is a combination of "QVC + Facebook Live + Online boutique," according to And Luxe founder, Mark Yuan.
Blooming in China but still hardly present in the U.S. and Europe, live streaming e-commerce represents some of the highest engagement in commerce out there. Shoppers are simultaneously interacting with the host, with each other and shopping in a matter of a few taps in the app.
Experiential Commerce in the 2020s
Although the beauty and personal care industry has always thrived on newness, this decade will show there are only two strategic choices retailers and brands can make to survive and thrive in the age of experiential commerce: selling something entirely personalized or selling products in a new and unique way. 
By breaking category norms, evolving the experience and reinventing how shoppers find, buy and love brands, it's clear that the 2020 spirit of beauty is more inclusive than ever, both in form and in function. 
About the authors:
Valerie Bernstein, EVP, Business Development: With more than 18 years' integrated marketing experience, Valerie heads the new business function for the agency, overseeing a dedicated team that diversifies the client mix, identifies and incorporates new services and customizes highly flexible solutions.
Kelly Ravestijn, VP, Strategic Planning: With more than 15 years' experience, Kelly leads the planning function for IN Marketing Plano and is responsible for the strategic leadership and analytics across DPSG scope. Before joining IN Marketing, Kelly worked for Shopper Marketing and Brand Advertising agencies in New Orleans, Dallas and New York across CPG and Retail clients like P&G, Heineken, JC Penney, Yum Brands, Chili's and Real Mex Restaurant Group. Kelly holds an MA from the University of Texas as well as a second bachelor's in International Business, through studies in Mexico, Argentina and Spain. She is mother to two boys, ages 3 and 7 and married to a Dutchman who shares her love of soccer.