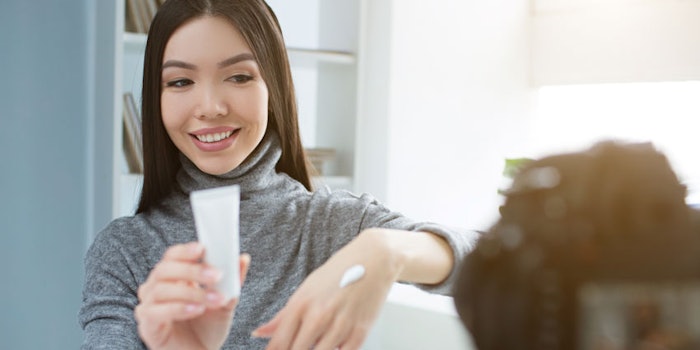 With widespread stay-at-home orders in place to stem the spread of COVID-19, the influencer economy is in a state of flux. Lavish parties and getaways are off the table, and many bloggers are pivoting the focus of their content to at-home fitness, recipes and other topics that resonate with housebound followers.
Social media is more essential than ever to remaining connected in a remote world—and with screen time at a record high, influencers can play an integral role in fostering a sense of community at an isolating time. Now, more than ever, it's crucial that brands focus on supporting their influencer families and building sustained, authentic relationships.
The following are some tips for fostering and retaining a loyal network of advocates and driving continued growth in Earned Media Value (EMV) [a]—a metric for determining the estimated value of digital earned media—through this challenging moment and beyond.
Group Influencers by Brand Loyalty to Conduct Tailored Outreach
We all crave connection at a time like this, and reaching out to your supporters with tokens of appreciation can prove key to sustaining valuable relationships. But for many brands, keeping tabs on all your influencers at once is a near-impossible feat.
For this reason, it's helpful to segment your community into smaller groups based on the strength of their affinity to your brand. Tribe Dynamics classifies bloggers as potential fans, recent fans, loyal fans and past fans; loyal fans are your most passionate and consistent supporters.
To understand the key role that loyal fans play in your community, look to leading cosmetics brand e.l.f. In 2019, influencers who had also mentioned the brand the previous year collectively drove $145 million EMV of e.l.f.'s $230.1 million EMV haul—well above the $82.6 million EMV contributed by e.l.f.'s recent fans, and the $22.5 million EMV generated in 2018 by the brand's past fans. (see F-1)
Moreover, this consistent cohort's 2019 contribution marked an impressive increase from $98 million EMV the previous year, a testament to the growing value of sustained relationships over time.
Beyond helping you identify your most impactful supporters, segmenting your community based on loyalty allows you to create targeted outreach plans for each group. A handwritten note or thoughtful DM can let a potential fan know you're following their content and care about them at this time. Your brand could keep a recent fan engaged by sending them a refill of a product they've shared in an "empties video" (if you're currently able to mail products).
You could even mobilize your loyal supporters for a campaign promoting mental well-being. bareMinerals, for example, recently leveraged its ongoing "Power of Good" initiative, which has historically focused on women's empowerment, to promote self-care at home. By tailoring your outreach to meet the specific needs of each influencer cohort, you can make the most of limited time and resources while maximizing your impact.
It's important to note that these groups are dynamic. Like leads in a sales funnel, you should nurture influencer relationships such that bloggers who start as potential fans eventually become loyal fans, who can recruit new potential fans.
And don't neglect your past fans, either. You can bring bloggers who have previously expressed interest in your brand back into your influencer family through gestures that demonstrate you're still invested in the relationship. By taking a holistic, always-on approach to outreach, you can foster increased loyalty across your network and sustainably expand your community at a time when solidarity is essential.
Make Retention Your #1 Priority
In a rapidly evolving influencer ecosystem, it's especially important to build connections to bloggers that stand the test of time. Not only are loyal fans your most impactful advocates, but they're also the most likely to stand by you under difficult circumstances.
The best way to measure the loyalty of your community is through retention: that is, the proportion of influencers who continue to post about you month after month. Strong retention is correlated with EMV growth, and top-performing brands tend to retain influencers at the highest rates. (see F-2)
Makeup brand Mehron Makeup boasts one of the most devoted followings in the cosmetics space. In 2019, the brand achieved a retention rate of 90%, meaning nearly all community members maintained or increased their EMV contributions month after month.
The brand owes its go-to-status in the SFX (special effects) world in part to niche products (its vibrant eye palettes and face paints are prime for elaborate, otherworldly creations), but also to strategic, tailored community management.
For example, Mehron Makeup empowered SFX guru Mimi Choi (@mimles), who ranked among its top three earners in both 2018 and 2019, to co-create the Illusion Palette in late 2018, but activated a much broader swath of loyal and more recent supporters for its October 2019 #31DaysofMehronHalloween campaign. Thanks in part to this intentional approach to community-building, Mehron Makeup collected $82.1 million EMV in 2019, a 34% year-over-year growth.
Celebrate Influencers on a Posting Streak
While keeping track of retention will help you build loyalty across your community as a whole, you can also recognize and encourage individual bloggers who demonstrate consistent enthusiasm for your brand.
In the stay-at-home economy, this could be as simple as letting them know you watched—and loved—their latest "decluttering" video, or sharing a subscription to a mindfulness app or at-home fitness program. You can measure the impact of this outreach by looking at what proportion of your community is on a posting streak, or how many influencers have mentioned you for two or more consecutive months.
It's also helpful to track streak length: more influencers posting for longer periods of time indicates stronger brand loyalty.
With a name like Revolution Beauty, it's no surprise the cosmetics brand gets—and keeps—influencers fired up. More than 40% of the brand's 2019 EMV came from influencers on a streak of six or more months, while three of Revolution Beauty's top five EMV-drivers posted about the brand every month of 2019.
Like Mehron Makeup, Revolution Beauty has cultivated lasting relationships with makeup enthusiasts through tiered outreach, rewarding brand devotees like Roxi Janiszewska (@roxxsaurus on Instagram) and Alexis Stone (@thealexisstone) with product collaborations while enticing relative newcomers with sends.
By deliberately inspiring brand loyalty, and launching products worth returning to, Revolution achieved a 19% year-over-year EMV growth in 2019, accruing $139.5 million EMV.
When Choosing New Influencers, Look Beyond Aesthetic
While consistent outreach to loyal advocates is more meaningful than ever at the present moment, brands shouldn't neglect opportunities to grow their communities by engaging new fans.
With many bloggers adapting their content for audiences at home, and embracing new specialties like self-care, brands have a unique opportunity to build connections with pools of influencers not previously open to them.
But how do you identify the right supporters? Many brands opt to work with influencers based on their image alone, but it's more important that the look and feel of a blogger's content represents your brand, and that your brand resonates with their audience.
The best way to measure an influencer's fit—how closely they align with your brand—is by looking at the engagement that posts mentioning your brand receive relative to that blogger's other content. If these numbers match, the influencer is a good fit and your brand can slide seamlessly into their personal story, and their followers are excited about it.
But if branded content garners significantly less engagement than non-branded content, there's a gap between your brand's message and the messaging that their followers are expecting.
At Tribe Dynamics, we assign a numerical score, where "100" indicates equal engagement across branded and non-branded content. (see F-3)
In 2019, Ole Henriksen earned its place among an expanding list of skin care brands (think: Glossier and Drunk Elephant) whose rapid growth has been fueled by the cult-like loyalty of their fans. The brand's $55.1 million EMV marked an impressive 144% year-over-year increase, fueled by an 89% YoY improvement in influencer potency.
Ole Henriksen's increasingly impactful relationships with beauty bloggers can be largely attributed to the strong fit of its community—that is, how well influencer content mentioning the brand performs relative to those influencers' other content. Last year, Ole Henriksen achieved a fit score of 106, indicating that bloggers' posts about the brand actually garnered slightly more engagement than non-branded content.
In order to ensure that its products resonate not only with influencers, but also their followers, Ole Henriksen works with bloggers whose content is aligned enough with Ole Henriksen's story that posts about the brand can be seamlessly integrated into their own visual diaries.
For example, Ole Henriksen's top 2019 EMV-driver was beauty blogger Thuy Le (@xthuyle on Instagram), whose passion for both skin care and makeup made her the ideal candidate to endorse the brand's range of pre-makeup offerings. Thuy powered $2.8 million EMV for Ole Henriksen across 37 posts, a steep improvement upon her $60,500 EMV and one piece of content the previous year.
Navigating a Global Challenge
As brands navigate an unprecedented global challenge, fostering genuine and lasting relationships will prove key to the continued success of their influencer marketing efforts.
By keeping tabs on metrics like retention, fit and streak, brands can actively monitor how effectively they're supporting their communities through this time, and optimize their long-term EMV performance. Importantly, all three metrics are intimately related: the better fit an influencer is for a brand, the more likely they are to post continuously, and in turn, longer streaks drive up retention.
Rather than focusing on a single number, the most successful brands take a holistic approach to community building, consistently investing in personal gestures that not only inspire authentic—and impactful—content creation, but also make influencers feel heard, supported, and appreciated at an uncertain moment.
About the author:
Catherine Kulke is a senior content editor at Tribe Dynamics, a San Francisco-based influencer marketing software company.
Footnotes:
a ) www.tribedynamics.com/blog/earned-media-value