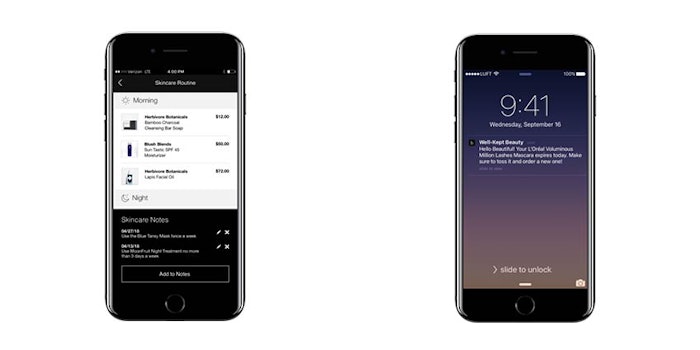 Well-Kept, a new app set to debut in September 2018, aims to help users track skin care and cosmetic ingredients.
Users add a new product by brand name search or by uploading photos (if the information is not already in the app, they can upload the details themselves), and note when they first opened and used the product as well as ingredients that don't work well for their skin. They can also keep personal notes on their skin care routine, product preferences and ingredients they want or need to avoid, enabling them to build a skin care routine that can be amended at any time.
The app will then send users alerts as to when products expire and will set reminders through machine learning to inform users when an added ingredient might cause skin issues. As users upload more information, the app utilizes tech and human input to improve their experience.
Free to download, users have the ability to upload an unlimited number of products and be granted access to vetted beauty professionals and brands for $2.99 and moth. For more information, visit wellkeptbeauty.com.
Related: [in-cosmetics Global] New Solutions for Sensitive Skin