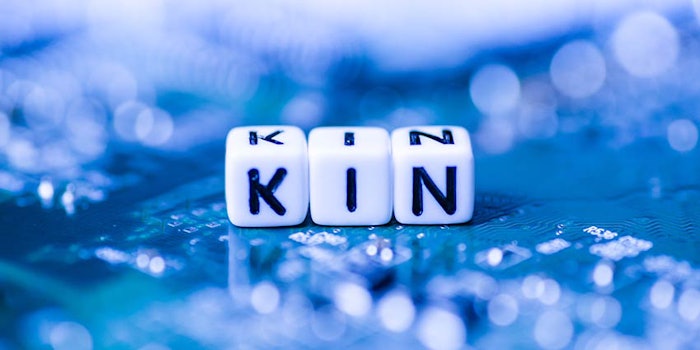 Augmented reality platform Perfect365 has announced its integration of cryptocurrency Kin.
Users will be able to earn Kin within the Perfect365 app, and spend it across the Kin ecosystem of apps. It can primarily be earned through answering survey questions; additional opportunities, like creating and sharing makeup looks, are slated to be added in the company months.
Perfect365's largely female (92%) audience are an underrepresented demographic in cryptocurrency; a survey by the company revealed that only 12% of women currently own some form of cryptocurrency, though 42% are interested and 34% have plans to acquire it.
Related: Perfect365 Now Offers White Label Augmented Reality Solutions for Beauty Brands
Kin is currently available for a test group of Android users in the United States, India, United Kingdom, Canada and Australia. The roll out will continue through October 2018, until 100 percent of users in each country are able to access Kin.
"The Kin ecosystem continues expanding across exciting categories of consumer apps, and integrating Kin into Perfect365 allows us to introduce cryptocurrency to an untapped demographic," said Dany Fishel, president of Kin. "We look forward to uncovering more unique and meaningful use cases for Kin as we work toward achieving our goal of becoming the most used cryptocurrency in the world."
Added Perfect365 president and CEO Sean Mao: "From its inception, as the first platform to introduce Augmented Reality to the application of makeup, Perfect365 has focused on being a trailblazer and introducing new technologies and features that benefit its users and brand partners. Now, as the first AR beauty platform to introduce Kin's cryptocurrency, we are bringing more value to our audience in allowing them to become active in the new economy of the future."