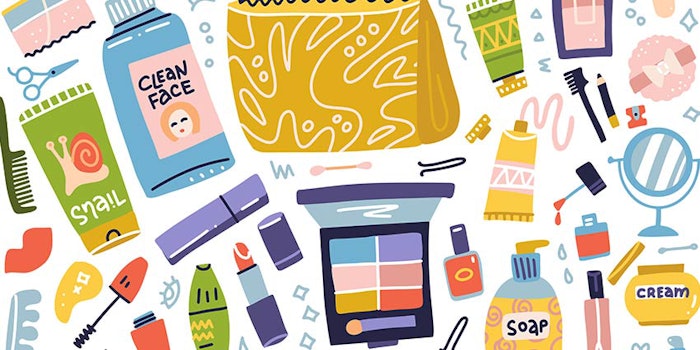 With unemployment and COVID-19 infection rates remaining stubbornly high, beauty may be experiencing a post-recovery slump in online search interest, per new Spate data. The survey analyzed 10 billion-plus online searches between February 16, 2020, and July 26, 2020.
(Spate will present as part of Beauty Accelerate Virtual 2020, which is taking place Nov 2-5. Get on the list for speaker and registration announcements here.)
The company notes that there remains appetite for products such as vitamin c serums, lip gloss, hair dye and candles, interest is dropping off for face masks.
Deeper dive: Beauty 2020 Results & Forecast
Searches related to professional beauty services such as "salons" and "balayage" are also dropping, with consumers returning to searching for DIY and at-home solutions
Spate posits that this could signal that the self-care treating behaviors seen in the first phase of the pandemic might be giving way to longer-term conservatism in spending.
Hair Care
Hair dye experienced a nearly 51,000 increase in searches during the survey period, per Spate, while hair coloring overall posted a gain of 72,000 searches. Hair bleach searches alone grew by more than 16,000.
Skin Care
Vitamin C serum gained nearly 12,000 new searches during the period, while the general face serum and accessories/devices sectors collectively gained 16,000 searches. Derma rollers alone added almost 10,000 new searches. Tinted moisturizer has also enjoyed growth.
On the other hand, treatment and procedure interest appears to be on the decline.
Color Cosmetics
Most color cosmetic categories declined in interest during the survey period, though lip gloss gained almost 22,000 new searches. Lip treatments gained nearly 14,000 new searches at the same time.
This interest in the lip sector is counter to some of the prevailing trends witnessed elsewhere.
Fragrance
Body-related fragrance searches have generally been declining, while candles have gained nearly 77,000 searches. During the survey period diffusers gained more than 30,000 searches. Incense also performed well during the survey period.