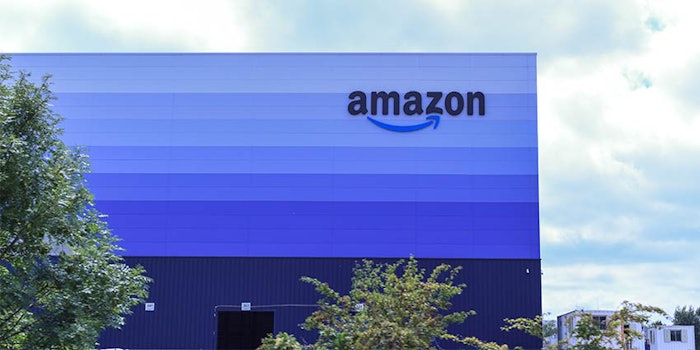 Amazon and KF Beauty have jontly filed a lawsut in the United States District Court for the Western District of Washington (Case: 2:20-cv-01217) against four companies and 16 individuals for counterfeiting KF Beauty's WUNDER2 beauty products, including WUNDERBROW, and offering the infringing products for sale in Amazon's stores. Amazon refunded the purchases of all customers who received counterfeit KF Beauty products. KF Beauty will receive the proceeds of any settlement/judgment.
The defendants reportedly operated a shell company in Wyoming, though at least one defendant resides in Shenzhen, China.
The move comes as Amazon continues to grow its position as a beauty retailer and as COVID-19 boosts its business.
Counterfeiting is rife on the platform, however, though Amazon claims that in 2019 it invested more than $500 million to protect customers and brands from fraud, abuse and counterfeit. The retailer claims that "99.9% of all products viewed by customers on Amazon have not received a valid counterfeit complaint."
In addition, in June 2020, Amazon launched its Counterfeit Crime Unit (CCU) to globally investigate and bring legal action against offending parties. The group works with brands such as KF Beauty and supports law enforcement's pursuit of counterfeiters.
KF Beauty is among the more than 350,000 brands to enroll in Brand Registry, a free service that gives rights owners access to a powerful set of tools that helps them manage and protect their brand and intellectual property rights and report potentially infringing products.
"The majority of sellers in our store are law-abiding entrepreneurs, but we will take aggressive action to protect customers, brands and our store from counterfeiters," said Cristina Posa, associate general counsel and director of the CCU. "Amazon and KF Beauty are holding these companies and individuals accountable and we appreciate the close cooperation we've had in this investigation."
"It is of paramount importance that our customers can purchase KF Beauty cosmetics with confidence, knowing that they will always receive authentic, high-quality products," said Agnes Hjelmer, CEO of KF Beauty. " Our closely monitored and regulated processes–from product development to manufacturing to distribution–are put in place to ensure customers receive carefully controlled products that meet the highest standards. We greatly appreciate our close relationship with Amazon as a responsible trading partner, and their support in this matter has allowed KF Beauty to protect our WUNDER2 brand, our products and our joint customers, delivering on our promise of putting our customers first."