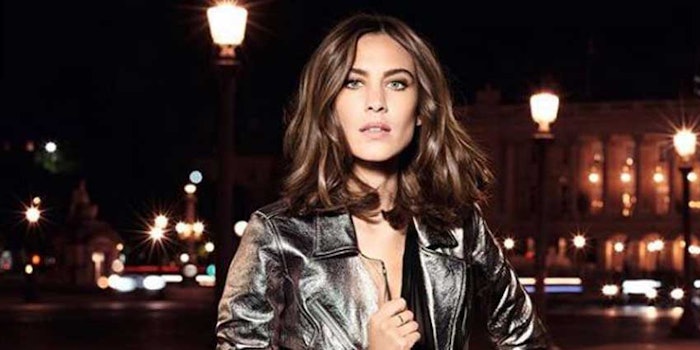 L'Oreal Professionnel has Alexa Chung as its newest brand ambassador and international spokesperson for 2018. The British icon has experience as a fashion designer, TV presenter, model, creative consultant and writer.
As a recognizable beauty icon, her responsibility will embody several upcoming launches for L'Oreal this year, including Color Me French, the brand's Parisian-inspired hair color collection.
Chung's achievements include the Editor's Choice at the Elle Style Awards, Glamour Magazine's Woman of the Year and the British Fashion Icon prize at the British Fashion Awards, among 2.8 million Instagram followers and writing a best-selling book, It.
Currently serving as an ambassador to the British Fashion Council, Chung is also collaborating with Vogue UK on its Future of Fashion video series, which won two Webby awards. Furthermore, she co-founded Villoid, an award-winning app where users can create their own online style community.
"Alexa Chung truly embodies L'Oréal Professionnel's core values," said Marion Brunet, international general manager, L'Oréal Professionnel. "She is a trendsetter, is passionate about fashion and believes in the added value of professional hair artistry. Her personality perfectly embodies the L'Oréal Professionnel woman: confident, elegant and free."