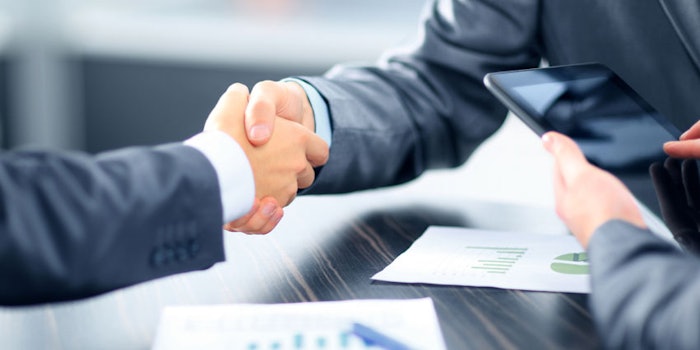 Horn Care Elements has announced a national distribution partnership with Nanovetores Technology S.A., which is based in Florianópolis, Brazil, and has an aquatic-based list of microencapsulated active ingredients, developed for sustainability to use in personal care and cosmetic applications.
The ingredients are available for hair care, skin care, cosmetics and fragrances and feature a range of benefits including oil control, anti-aging, wrinkle filling and reducing, strengthening eyelashes and eyebrows, stimulating hair growth, skin firming, skin whitening, pain relief, nail strengthening and more.
Nanovetores features five release triggers for its proprietary lipid and biopolymer capsules. The capsules are larger than 200 nm and are safe for consumers and the environment. Additionally, their particle size provides deeper skin permeation, conquering the layer of the stratum corneum to reach the epidermis for maximum efficiency.
"There's a big demand for clean label companies like Nanovetores in the U.S. where we are seeing a continually growing market of environmentally conscience consumers," said Chris Lesko, vice president, Horn Care Elements. "Nanovetores is not only dedicated to sustainable practices, but most importantly, the products are effective. Cindy Zhang, senior application scientist at Horn has developed numerous formulas validating the efficacy and easy-to-work-with claims from Nanovetores. We are confident other formulators and chemists will also be impressed with the formulation-friendly characteristics of these actives. We have great expectations for the success of Nanovetores as Horn's technical sales team introduces the unique technologies to formulation chemists throughout the U.S."
"In any industry, the U.S. market is key when strategizing a global business plan," said André Genovez, international business manager, Nanovetores. "At the core of our business is a strong commitment to sustainability and environmental responsibility. It is a lifestyle and a business model we are very proud of. We carefully selected a partner we could trust to take our story and unique product line to the U.S. market. The Horn team offered synergies and capabilities that stood apart from other distributors and we are confident this partnership will address the desires of the U.S. market seeking sustainable ingredients and suppliers."