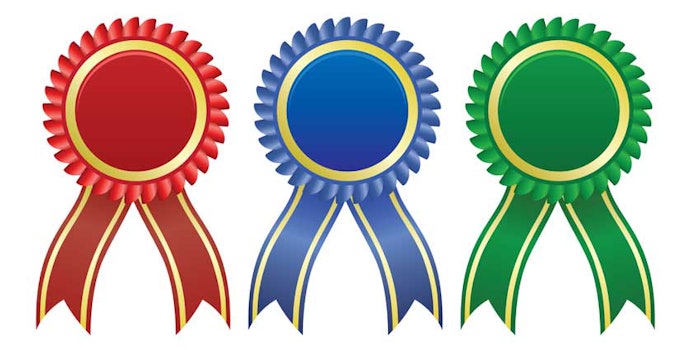 A couple of Azelis companies announced their winnings of the 2017 BASF Distributor of the Year awards for categories in outstanding sales in colors and effects.
Ribelin Sales won two of the awards for branded pigments in the coatings and plastics markets and Ross Organic won the award for the cosmetics market. This was the second year in a row Ross Organic accepted an award from BASF.
The awards were presented during the annual business review meetings at BASF pigment's site in Charleston, South Carolina. The award presenters included Neil Forsythe, sales manager printing and specialties North American and Laquella Gibson, distribution management – North and Central America.