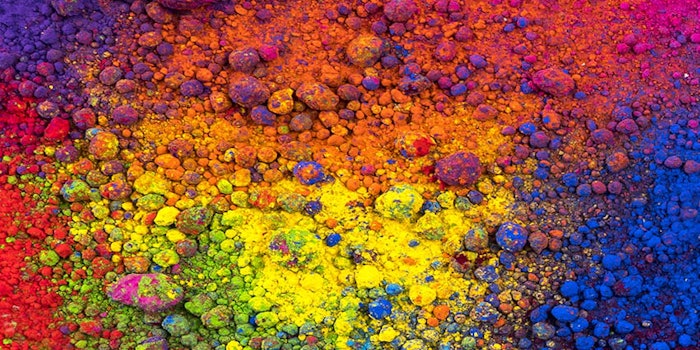 Sun Chemical Performance Pigments will showcase its range of pearlescent and bold effect pigments, including SunShine and Intenza, at in-cosmetics Global 2018, the company announced.
SunShine is designed to make formulations sparkle and shine. A family of pure synthetic mica-based pearlescent pigments, each is highly transparent, sparkly, and available in a variety of particle sizes, allowing chemists to create color cosmetics in a variety of finishes.
The newly enhanced Intenza is a line of pearlescent effect pigments, created exclusively with synthetic mica substrates. "Intenza pigments provide the bold color of organic pigments without the need for harsh milling or grinding, giving cosmetic chemists maximum flexibility in formulation," said Sun Chemical Performance Pigments cosmetics technical manager Kelly Dobos. "The launch of Intenza Purple Reign is perfectly timed to create color cosmetics that exemplify Pantone's 2018 color of the year, ultra violet."
Sun Chemical Performance Pigments will be located at booth #A60 at in-cosmetics Global 2018, which will be held April 17-19 in Amsterdam.